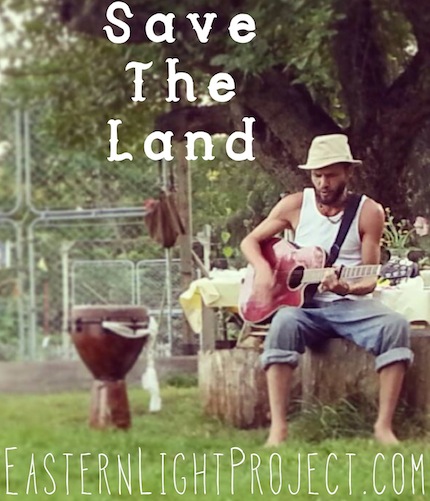 For over a century, our region has been home to extraordinary artists. Local Arts Index highlights the work of individuals who continue our community's rich creative legacy.
Meet Environmental Activist and Musician Jonathan Rucker.
How Did You Become an Artist?
I became ignited with a passion for music when I was just a few years old. It just made sense to me, like my soul understood. I was performing cover songs by age 7,  ranging from Michael Jackson to Led Zeppelin. I've gone through a lot of phases and evolutions in life and music.
The past few years have been an incredible journey for me of spiritual awakening, mystical experiences and returning to nature. I've been on a mission to unite people and liberate minds and hearts. I have so much love for the Earth and for people and this can be heard and felt in my music.
What kind of art do you make?
Belting out power vocals of soul, gospel and folk with a consciousness message. My singing is about the urgent need for human beings to collaborate in this time to create a world that provides abundance for all beings and to relinquish the old ways that no longer serve us. Eastern Light Project (ELP) music is here to give people hope, strength and courage. We have great work to do. Lets do it while celebrating the sacred gifts of life! It is time for a revival of the human spirit!
What's Your Muse?
I'm currently dedicating every bit of my time and energy to preserving some very precious land in Pomona, NY. This land is where we have our education center and we demonstrate to people an ecologically conscious and sustainable way of living. The land is under threat of development so in order to save it we are fundraising right now.
We're asking for the support of anyone who wants to leave a better world behind for our children. Help us preserve this land and continue to be a hub for uniting and empowering our community. It's a long and pretty epic story so I hope people will visit our website and read more.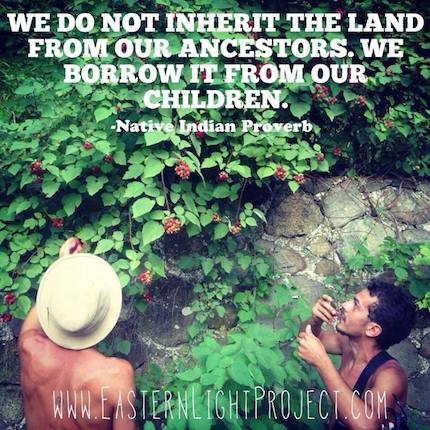 What's Next?
We'll be doing a lot of events and classes this spring and summer. Permaculture, wild edible and medicinal plant walks, meditation, yoga, potlucks, concerts and much more. We are working to stop Super Walmart from coming into Rockland. We'll be rallying the community about overdevelopment the next weeks and months.
Between our activist work and all the logistics of running a center for sustainability training, we've got our hands full. We'll be giving a lot of talks in schools, churches and other places while still finding time to record about 50 songs we want to get out there.
On Thursday, March 27, at 11a, Jonathan will be joining soul singer/songwriter Danielle Sheri Wasserman for a performance at the Indoor Farmers' Market at Nyack Center.
For more information about Jonathan Rucker's efforts to Save the Land visit easternlightproject.com or you can follow his work of Facebook.
Local Arts Index is sponsored by Maria Luisa, 77 South Broadway and ML by Maria Luisa, 75 South Broadway, Nyack, NY