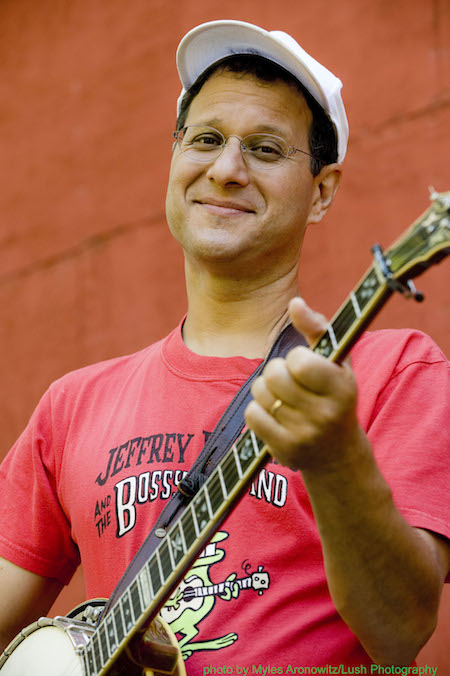 What's a "Friday Night Sing Along" you ask?  Think back to the days when people would get together and sing with and for each other.  A simple room, some musical instruments, people of all ages and music!  Songs that everybody knows at least a little bit of to join in and express themselves.  Or just a time to close your eyes and listen to your friends sing from the bottom of their hearts!
For the past two months, children's musician and music therapist, Jeffrey Friedberg MT-BC, LCAT, has held two "Friday Night Sing Alongs" in his new music therapy studio at 117 Depew Ave in Nyack.  Jeffrey led each musical gathering with a special guest.  The first featured Rockland's own Steven "Muddy" Roues on doghouse bass and harmonica.  The second featured Tarrytown's fiddling gem, Alice Backer.  Children and adults gathered in Jeffrey's studio and sang and danced along to traditional folk songs as well as some not-so-traditional favorites!
The next "Friday Night Sing Along" will also be led by Jeffrey but will feature the amazing percussionist and singer (and a Nyack resident!), Mayra Casales!  This is sure to be an amazing, exciting and inspiring evening.  The evening is recommended for children and adults of all ages but we do tend to get many young children dancing in the front row!
Space is limited so get your tickets early for Friday April 25 6:30p at 117 Depew Ave in Nyack.
Photo Credit: Myles Aronowitz, LushPhotography.com