by Dan White
NASA is offering the public a chance to participate in a space age version of throwing a message in a bottle out to sea.
If you visit Planetary.org/bennu before Sept 30, 2014, you can inscribe your name on a microchip that will accompany the OSIRIS-REx spacecraft on its mission to visit the Bennu asteroid in 2016. NASA and The Planetary Society are inviting the public to add their names to an electronic list that will be carried by the spacecraft — literally where no man has gone before.
After your name has been electronically etched for the ages, what happens next? Cartoonist Dan White shares one scenario which is out of this world.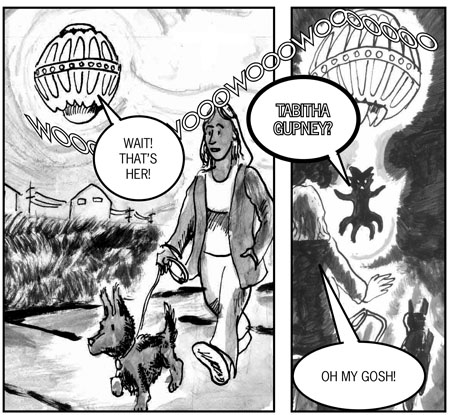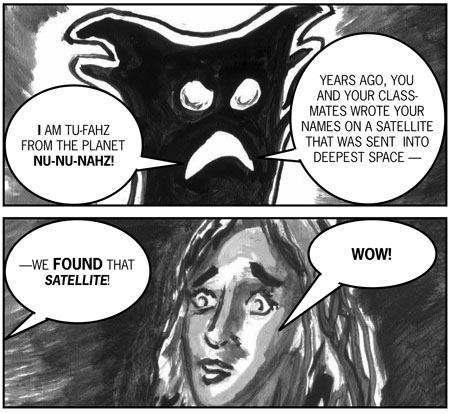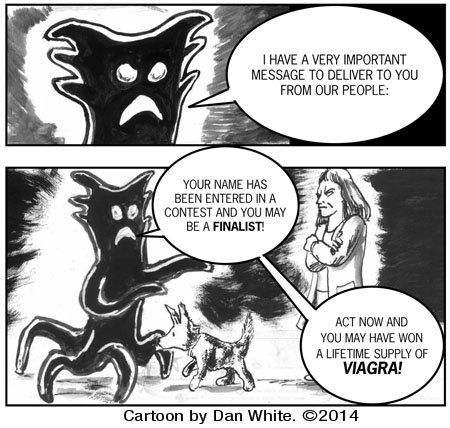 Dan White lives in Nyack with his wife and son. When he's not working as an editor in Manhattan, he draws and writes blogs at Sarah Loves Picnics and Uncle Otto's Free Fun Coloring Pages.
See also: Snark Alley on NyackNewsAndViews