Identities may be concealed at the Midnight Masquerade Ball , but not the motive. A portion of the proceeds from this evening will go to aid the children of the L'attalaye region of Haiti.
The event is organized by Chef Michelle Timothee, the owner of La Talaye Catering and Events Design. "This will be an evening of mystery, intrigue and fantasy," said Chef Timothee.
Midnight Masquerade Ball
When: March 22, at 9p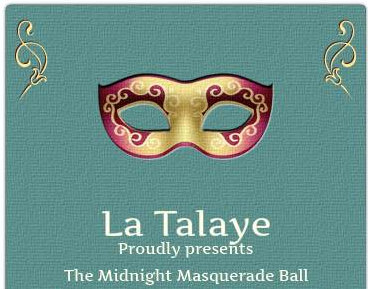 Dress code: Formal.Costume.Vintage.
Donation: $25pp
RSVP  to latalayeevents@gmail.com by 3/12/14 or call (845) 304-2998 for more information.
Venue: Marian Shrine, Don Bosco, 174 Filors Lane, Stony Point, NY