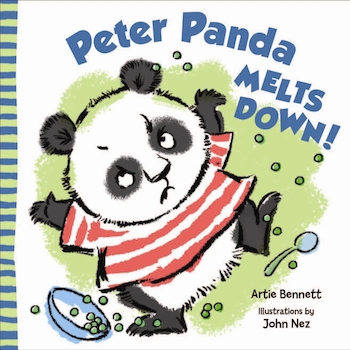 by Ashley Tedino
The author of Poopendous! and The Butt Book will be at the Palisades Center on Sat Mar 15 at 11a to meet, greet and autograph copies of his new children's book, Peter Panda Melts Down!
West Nyack resident Artie Bennett's latest work is fiction, which is a departure from his previous books where he was able to build a story based on an initial interesting fact. "I'm also saddled with a perfectionist nature and therefore agonize over every single syllable," says Bennett. "I tweak and revise endlessly until I get things just right." That step is followed by additional tweaks and revisions. "It's important that my rhymes be strong and true. But perhaps even more important is that the cadence of the verses be musical."
Meet Artie Bennett this Saturday March 15, 2014 at 11a at Barnes and Noble in the Palisades Center in West Nyack, NY. Artie will be there to sign, discuss, and read from his new  book,
Peter Panda Melts Down!
Bennett says his style of writing for children was influenced by one of the legends of children's literature. "Dr. Seuss taught me the singular pleasures of wordplay while giving me an appetite for verse," Bennett says. He also credits his nieces and nephews for teaching him what goes into a meltdown. In Peter Panda Melts Down! the reader will see it coming when they read the line  "Uh-oh. Here it comes. Here comes that frown. Peter Panda melts dowwwnnn!"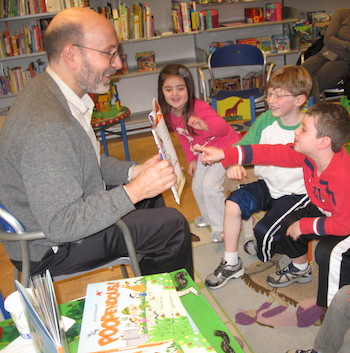 The author says the writing process for Peter Panda Melts Down! took less than 15 months. "Every writer experiences rejection, some more than others. All the greats had drawers crammed with rejection slips." Bennett tells aspiring authors to never give up when writing and publishing your own work. "If you have an original voice and you have something to say, you'll eventually find your way."
When Artie Bennett looks into the future of children's literature, he sees, "Belches, Burps, and Farts." Which also happens to be the title of his next picture book, due out this summer.
For more information, visit ArtieBennett.com or ask him in person at the Barnes & Noble at the Palisades Center on March 15 at 11a.