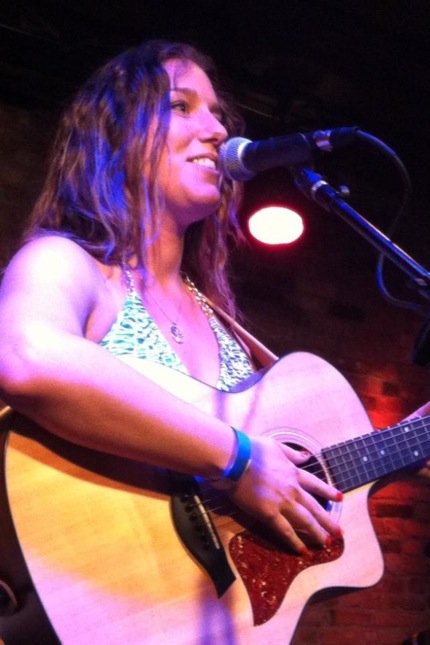 For over a century, our region has been home to extraordinary artists. Local Arts Index highlights the work of individuals who continue our community's rich creative legacy.
Meet soul singer and songwriter Danielle Sheri Wasserman.
How Did You Become an Artist?
As a little girl, I loved singing and dancing around the house. Since I didn't grow up in a home surrounded by musicians, I never considered pursuing the performing arts outside my comfort zone. As a result, I actually became shy about singing in front of others. I hadn't worked towards finding my own voice and practicing the right techniques. Music became primarily my comfort, something to soothe my soul and make me feel good.
After going through college for nutrition and fitness, I moved to Nyack just 4 years ago and have been working for a program to support women, infants and children with nutrition and breastfeeding support. While discovering the new people and places in the village, I came across the live music scene and was immediately inspired to embrace and share my passion for music.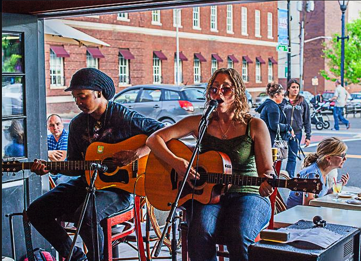 My fellow musicians welcomed me with open arms.  I never thought I would actually be the person up on stage singing my heart out but timing was everything.  It is never too late to do what you love and I am so grateful for everything and everyone who has been a part of it.
What kind of art do you make?
My art comes from a genuine place and reflects my loving nature. I am a sensitive and kind person and also a deep thinker. Being able to express my optimism about life and love has made me realize my own strength. Collaborating with various local artists and bands has been a significant part of my development and growth as a solo artist.
What's Your Muse?
My inspiration has come from many different places. I think a lot about what the future has in store for me, but I try not to get too caught up in that because there are so many beautiful things happening right now. On the other hand, there are also a lot of things going on in this world that are not so beautiful, but I believe any kind of change has to start with the individual.
Taking responsibility for my own health and happiness  has the potential to becoming contagious.  I understand that everyone is coming from a different place in life and we are influenced by our own experiences and surroundings, good and bad. I consider myself lucky for the love and strength I have been given and I want to continue to share that and make people feel good.
What's Next?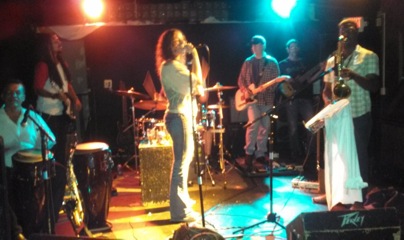 I recently released my debut single "Find My Sight" which was produced with the help of local funk and soul band Mr. Breakdown and am currently working on recording an EP for release later this year.
This Thursday, February 13 at 11a., I  will be joined by singer/songwriter Jonathan Rucker on piano for a special Valentine's Day performance at the Indoor Farmers' Market at Nyack Center.
I will also be singing in the Rivertown Film presentation of "Dark Side of the Hudson." The band performs Pink Floyd's "Wish You Were Here" and "Dark Side of the Moon." The albums are performed EXACTLY the way you are used to hearing them with an 11-piece all-star band. That is happening at the Nyack Center as well on Saturday, February 22nd at 7:30pm.
Local Arts Index is sponsored by Maria Luisa, 77 South Broadway and ML by Maria Luisa, 75 South Broadway, Nyack, NY