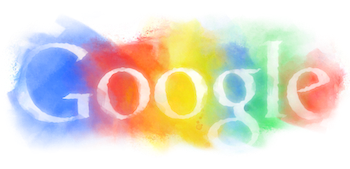 OK, how many snow days are TOO many snow days? Is there a point when too many video games have been played, too many DVD's replayed and the lure of making YET another snowman gets a "whatever" response from your children?
Google to the rescue. Tell your school aged kids K-12 they can doodle for Google in their spare time today and MAYBE win a $30,000 college scholarship and a $50,000 technology grant their school.
It's the seventh annual doodling contest sponsored by the search engine behemoth. There's one winner in every state picked by a panel of judges. And the grand prize national winner gets a $30,000 college scholarship. (If it's your kindergartern aged kid who wins the contest, explain to them that the $30K will cover the cost of books for one semester by the time they reach college. Maybe…)
The judges who will be picking the winners this year include an astronaut, a LEGO robotics designer, a film director, a college president and children's book author Lemony Snicket:
Rick Riordan, #1 New York Times bestselling author
Rosanne Somerson, Rhode Island School of Design interim President
Ron Garan, NASA astronaut
Lee Magpili, LEGO Education robotics designer
Lyndsey Scott, high-fashion model and iOS app programmer
Lemony Snicket, author of the bestselling novels, "A Series of Unfortunate Events"
Christoph Niemann, designer, artist and author featured in TIME, the New YorkTimes, and American Illustration
Mary Pope Osborne, former president of the Authors Guild and award-winning author
Phil Lord and Christopher Miller, film directors of movies such as 2012's "21 Jump Street" remake
Astro Teller, overseer of the many new technologies and innovations underway at Google[x]
Source: SearchEngineWatch.com
Here's Google's pitch and a link to page with info on how to enter the contest.
Welcome to the 2014 Doodle 4 Google competition

Before there was an airplane, there were doodles of cool flying machines. And before there was a submarine, there were doodles of magical underwater sea explorers. Since the beginning of time, ideas big and small, practical and playful, have started out as doodles. And we're ready for more. One talented young artist will see his or her artwork on the Google homepage and receive a $30,000 college scholarship and a $50,000 Google for Education technology grant for his or her school.

Closing date for entries is Thursday, March 20, 2014.
Visit Google.com/doodle4google to learn how to enter. Don't delay: last year there were more than 13,000 entries!