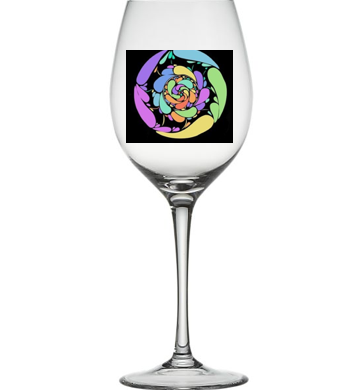 February's First Friday has something for everyone. For fans of musicals, Nyack High School students will perform a few scenes from an upcoming show. Fans of the seriously silly can see "live chicken painting" (don't worry: the chickens are doing the painting). There's something special in store for foreign affairs aficionados: Associated Press courtroom artist Janet Hamlin will talk about her latest book, Sketching Guantanamo. Finally, top off the evening by raising a glass to toast the art and the artists on a wine crawl.
Arts Angels at ML by Maria Luisa, 75 South Broadway
Enjoy a showcase of talented students from Nyack High School between 5-7:30p.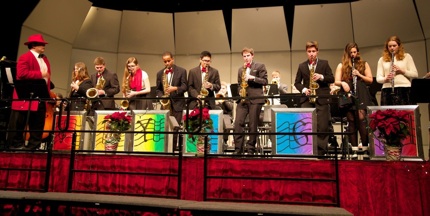 In addition to an exhibition of 20 works of visual art, there will be an evening of performances including:
the Women's Chorus
the Sonny Rollins Jazz Combo
A sneak peak of scenes from the upcoming Nyack High School Musical  "Aida" which will premier in March.
Food and wine, and 20% discount for shopping at Maria Luisa are also available. There is a suggested donation of $20 for Arts Angels.
Arts Angels is the non-profit organization supporting the arts in Nyack Public Schools and serves as the umbrella organization for ArtWorks, DramaWorks, and MusicWorks. Arts Angels aims to promote arts education and programming for students in the Nyack Public Schools.
Live Chicken Painting at Vincent's Ear, 122 Main St.
Nyack Art Collective founding member and Vincent's Ear owner Tracy Kachtick- Anders will introduce the world to "live chicken painting" in the windows of her Main Street art supply store. Just to be clear, her chickens will be painting.
Sketching Guantanamo Author at Edward Hopper House, 82 N. B'way
Associated Press artist and author Janet Hamlin will give a book talk at the Edward Hopper House Arts Center at 7p.
Wine Crawl
Nyack Art Collective souvenir wine cups are available for $5 at participating venues from 5 -8p. Your cup gets you a glass of wine when you visit each venue. Bring your ID.
After Party
Walk to the Beat, the organization of dancers and percussionist that staged a village-wide music and movement celebration this summer is bringing the band Making Music Dance to Casa de Sol at 104 Main Street at 8:30p. The band combines the tracne-like drive of the African balafon, the ethereal phrasing of the electric violin and the percussive stylings of the guitar.
Here's a complete guide to Nyack Art Collective's monthly cultural festival.
Exhibition Venues
Main Street
The Franklin Antique Center – #142: Chris Machlin & Elaine Schloss
Cloud 9 – # 120:  Jade Watkins
Vincent's Ear-  #112:  Live Chicken Painting
Casa del Sol – #104: Cass McVety
Little Flower Shop –  #95 1/2: Cass McVety
Harry's Burritos – #90: Lawrence Hultberg
p. ross boutique: #89: Have a Heart Group Show
Johnny Cakes: #84: Michael Frank
Temptations – #80 1/2: Dan White
Starbucks – #80: NAC Group Show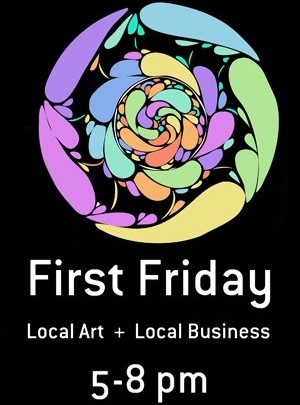 North Broadway
Edward Hopper House Art Center – #82: Nick Savides, Sketching Guantanamo author, Courtroom artist, Janet Hamlin
Bee Alive – #19: Lauren Randolph
Lorybird #23, Lauren Randolph
South Broadway
Sweet Spot- #11: Tony Ziegler and Natalie O'Donnell
Saffron-#14  Natalie O'Donnell
Art Café -#65 Tracy Kachtick-Anders
Pizza Bistro – #64  Donna Timm
ML by Maria Luisa – #75: A showcase of talented students from Nyack High School and Middle school, including visual artists, dramatists and musicians between 5 and 8 pm.
RJ's – Leigh Anne Eagerton: 81 S. Broadway
Amis Gallery  #79 1/2 Robert Aitchison
Hudson Avenue Gagliardi Studio & Gallery – #39: Robert Scheurman
Please note: Art Café, Johnny Cakes, Starbucks & Pizza Bistro will not be serving wine.