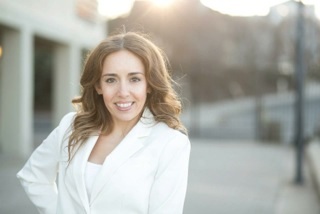 by DJ Cracovia
Rockland County native Sarah Hatkoff was always drawn to Nyack because of its long history of supporting the healing arts.
After graduating from the Academy of Massage Therapy in 2005, Sarah practiced Swedish, Shiatsu and Sports Massage as well as Reflexology, Trigger Point and Deep Tissue approaches. She has worked with chiropractors, sports clubs, hospitals and well-known international salons. Sarah's clients have included movie stars and athletes, but she is not one to name drop. "The human body is an amazing source regenerative healing; I'm just hear to assist," she modestly insists.
Aside from a Massage Therapy license, Sarah has her yoga certification from the Sivananda Yoga Alliance and is certified as an Emergency Medical Technician. She believes that her own practice and breathing techniques assist her while working with clients. "As I take deep breaths, I find it helps my clients relax so they can experience the full benefits of the message."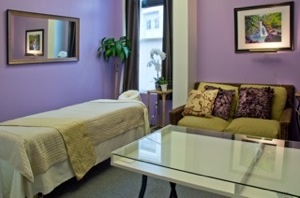 Her clients can benefit from her strong belief in eastern philosophies like acupressure and acupuncture. What they wouldn't see on her studio walls are her two college degrees and national honor society academic awards. "It's not about me.  I try to convey a serene environment where the client feel centered." Her goal is the total care and well being for each person who walks through her doors, so that they leave feeling relaxed, relieved and well cared for.
One of Sarah's missions in life is to help other outstanding massage therapists make the transition from corporate spas, where they can burn out, to community healers where they can create their own independent studios.
Sarah Hatkoff's LoveHealing Massage Studio is located at 42 Main Street in Nyack. Open 6 days a week, call  (914) 418-4022 for an appointment.
 See also: