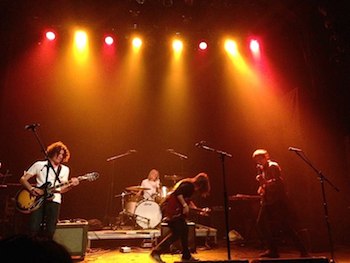 by Nate McCarthy
Regret the Hour front man Nate McCarthy writes about an upcoming recording session. Former Nyack High School students Nate and Ben McCarthy, Anders Fleming and the late Jesse Yanko  formed the band before enrolling at Hunter College.

Soon we'll be trekking north to Woodstock, NY to record four new songs. Capturing the intensity of a live performance in a studio is always difficult. This is especially true with rock music (nearly any variation), which is really about energy and trying to say something as much as it as about musicianship.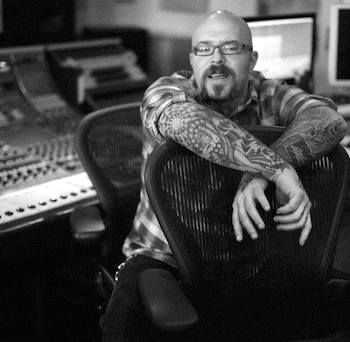 We'll be recording with producer, engineer, and musician D. James Goodwin, who has previously worked with The Bravery, Norah Jones, and Kiss Kiss. Goodwin's studio compound is home to a number of eccentric machines and instruments meant to provide a foundation for sonic experimentation and his idiosyncratic approach to recording.
"The Isokon" is an old A-frame house where Goodwin's studio also serves as a temporary residence for the working artists.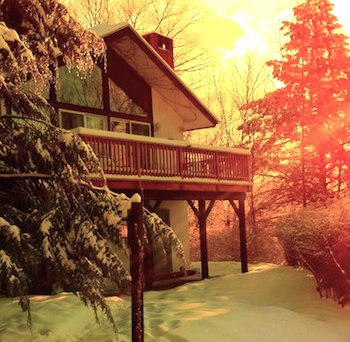 Goodwin created the facility in 2008 around the idea that being in a comfortable home setting is essential to making the recording experience feel natural. Having to work around time constraints in a traditional studio environment can be stressful and adverse to the creative process.
This idea is not unique to Goodwin's studio; it has been embraced by a number of prestigious bands over the years.
U2's groundbreaking 1987 album the Joshua Tree was recorded in an old Georgian-style house in the Wicklow Mountains of Ireland, purchased and turned into a studio by the band. Radiohead took a similar approach with the making of their legendary 1997 album OK Computer, recorded in a rural mansion in South West England.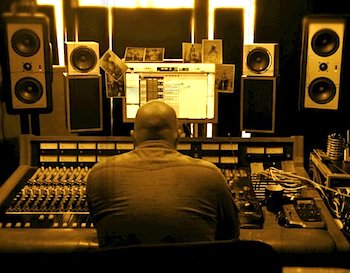 Are these approaches the sole reason the aforementioned became cult records? Absolutely not. But a comfortable recording environment can make all the difference, when it comes to the seemingly trivial details that make up our favorite albums. Consider the famous drum sound on Zeppelin's "When the Levee Breaks"—the drum set was placed at the bottom of a stairwell in the mansion where the band was recording to capture the expansive, natural reverb of the room.
After completing pre-production (cultivating, arranging, demoing songs), the actual recording itself, and post-production (mixing, mastering), the next step is deciding how to promote and release the music. A lot of time and energy goes into planning and promoting a release, especially an independent release. I'll discuss this more in the next few weeks as our recording sessions approach.
In the meantime, we're excited to be performing some of these new songs at Webster Hall on President's Day weekend, opening for Jesus On the Mainline, an amazing 12-piece band fronted by Grammy-nominated Andrew Neesley. For more info/tickets visit ListenToTheMainline.com.