So many days, so many images. If you were a photographer and were asked to choose your favorite photo amongst the hundreds or thousands you shot in 2013, which picture would you choose? That's the challenge we gave to some of our favorite local photographers. Pick a picture and tell us why it's your favorite.
Today we hear from Sean Jones.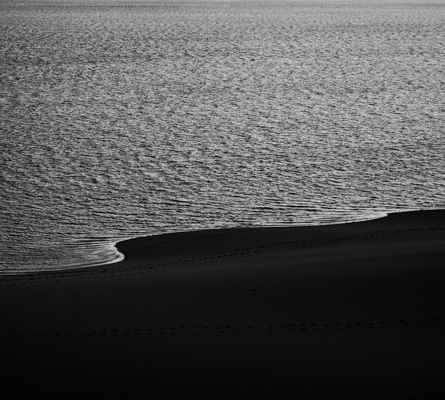 This photograph is definitely one of my favorites from 2013. It was taken in July while on a kite-surfing vacation in the beautiful, remote area, known as Dakhla, which is in the Western Sahara, a disputed region that is under Moroccan control.
Dakhla is, one of the most remote destinations I've ever been to. It's a place where the desert literally meets the ocean. The landscape is striking, with expansive desert and massive sand dunes, and the kite-surfing spot where I stayed was located on the shallow lagoon you see, between a 30 mile strip of peninsula and the mainland. We stayed in really cool (yet basic/ minimal) Bedouin tents on the beach.
To get this shot, I climbed to the top of one of the dunes with my Nikon, as the sun was setting over the lagoon. The waves of the shoreline and the waves on the water were created a calming, zen-like visual. I always shoot with the camera set to manual because it affords me the greatest creative control. The shot was taken with my 50mm lens, at ISO 200 , f 7.1 and a 1/80 second shutter speed. I wanted the photograph to be an abstract, rather than a full landscape, so I composed the image using a basic "rule of 1/3's" guideline, with the water comprising 2/3 of the image. It was also important to capture undulations of the sand, and I particularly like the detail of the footprints near the water line.
Sean Jones is a fine art photographer based in Nyack, NY. "Since I was a child, I've been shooting," says Jones. "I can always be found with a camera on my person." See more of his work at SeanJonesFoto.photoshelter.com and Facebook.com/seanjonesfoto.