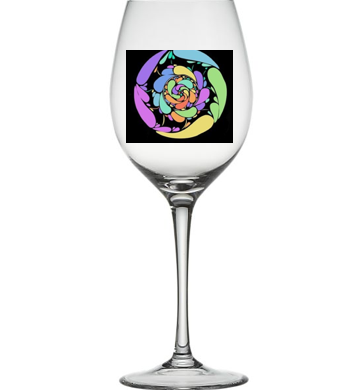 Updated January 3, 2014 at 2:43p
Tonight's First Friday event from the Nyack Art Collective has been postponed because of the extreme winter weather left behind by storm Hercules. Tonight's predicted temps are supposed to be near zero which make getting around possibly unsafe and definitely un-fun. The date for the rescheduled wine crawl will be announced next week.
You need to wine crawl before you walk to the beat for January's  First Friday.  Step one: obtain your souvenir Nyack Art Collective cup that entitles you to some fine wine as you stroll through downtown Nyack to view the fine art. Step two: move your feet to the percussive rhythms of the Walk to the Beat project as they transform Casa de Sol into the perfect after-art party.
Nyack Art Collective souvenir wine cups are available for $5 at participating venues on Friday, January 3 from 5 -8p. Your cup gets you a glass of wine when you visit each venue. Bring your ID.
Walk to the Beat, the organization of dancers and percussionist that staged a village-wide music and movement celebration this summer is bringing the band Making Music Dance to Casa de Sol at 104 Main Street at 8:30p. The band combines the tracne-like drive of the African balafon, the ethereal phrasing of the electric violin and the percussive stylings of the guitar.
Here's a complete guide to Nyack Art Collective's monthly cultural festival.
Exhibition Venues
Main Street above Franklin Street.
The Franklin Antique Center – Chris Machlin & Elaine Schloss
Main Street (below Franklin Street)
Cloud 9 – # 120:  Jade Watkins
Vincent's Ear-  #112:  Cynthia Shaw
Casa del Sol – #104: Cass McVety
Little Flower Shop –  #95 1/2: Cass McVety
Harry's Burritos – #90: Colleen McGowan
p. ross boutique: #89: Bill Rauschenberg and the artists of p.ross
Johnny Cakes: #84: Michael Frank
Temptations – #80 1/2: Dan White
Starbucks – #80: Nathaniel Perez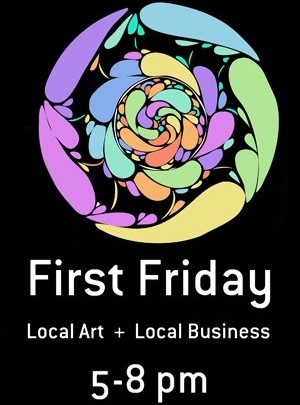 North Broadway
Edward Hopper House Art Center – #82: Sue Barrasi
Bee Alive – #19: Lauren Randolph
South Broadway
Sweet Spot- #11: Tony Ziegler and Natalie O'Donnell
Art Café -#65 Melissa Mendel
Pizza Bistro – #64  Tracy Kachtick-Anders
ML by Maria Luisa – #75: Staff Group Show
RJ's – Leigh Anne Eagerton: 81 S. Broadway
Amis Gallery  #79 1/2 Robert Aitchison
Hudson Avenue
Gagliardi Studio & Gallery – #39: Robert Scheurman
Please note: Art Café, Johnny Cakes, Starbucks & Pizza Bistro will not be serving wine.