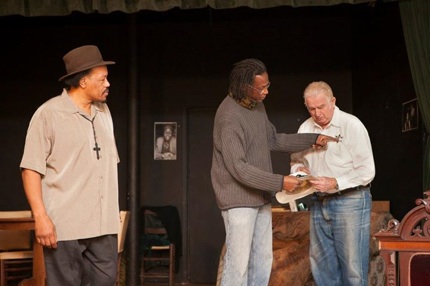 See scenes from Pulitzer Prize Winning playwright August Wilson's award-winning play, Radio Golf on December 14 at a special Shades Repertory fundraising event. Also featured will be The Delaney Sister's Broadway hit drama "Having Our Say" and William Tucker's Freedom Summer, which tells the story of the Freedom Riders' quest to register black voters in 1964 Mississippi. These dynamic works will be staged at SRT for African-American and Woman's History Month (February-March 2014).
A buffet style dinner will be served on December 14 from 6:30 to 8p with the readings being presented from 8 to 10p.
A suggested donation of $25 will help fund SRT's Youth Theater. For more information and reservation, please call 845.675.8044 or visit ShadesRep.com.
See also: