by Jeremy Fuscaldo
What happens when a classic Christmas tune meets the slasher movie genre? Let's just say that when this Santa comes to town, you really had better watch out!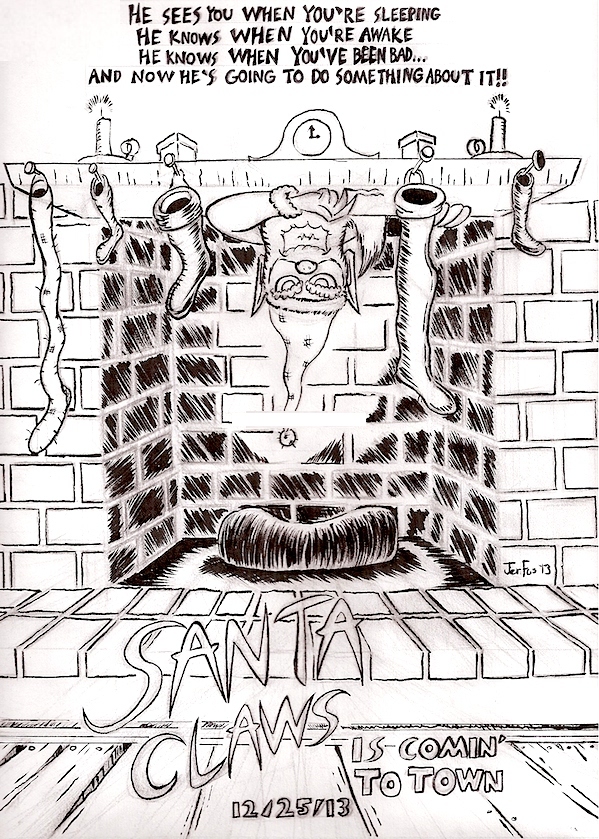 Jeremy Fuscaldo is a passionate self-taught cartoonist and comic artist from North Jersey who attends Nyack College. His work — which includes sequential art, character designs, and small stories — has previously been published in Nyack College's newspaper "The Forum" and literary magazine "The Fine Print." Check out more of Jeremy's illustrations at JerFus.DeviantArt.com.

"Santa Claws," ©2013 Jeremy Fuscaldo.