While you are toasting friends and family, raise a glass to Thanksgiving, which celebrates its 150 anniversary this year. Sort of.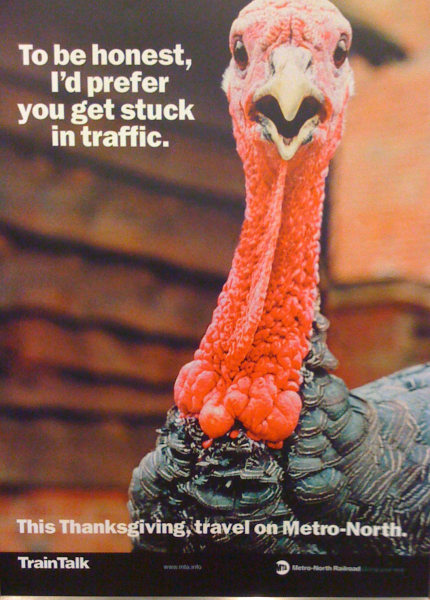 According to Wikipedia, Thanksgiving Day is a national holiday celebrated in the United States and Canada as a day of giving thanks for the blessing of the harvest. It is celebrated on the fourth Thursday of November in the United States and on the second Monday of October in Canada.
President Abraham Lincoln decreed that Thanksgiving should be celebrated on the same date by all states in an 1863 presidential proclamation. Lincoln chose the final Thursday in November for Thanksgiving to foster a sense of American unity between the Northern and Southern states. Because of the ongoing Civil War and the Confederate States of America's refusal to recognize Lincoln's authority, a nationwide Thanksgiving date was not realized until Reconstruction was completed in the 1870s. The legend of the modern Thanksgiving holiday tradition can be traced back to a poorly documented 1621 celebration at Plymouth in present-day Massachusetts.
On December 26, 1941, President Franklin D. Roosevelt signed a joint resolution of Congress changing the national Thanksgiving Day from the last Thursday in November to the fourth Thursday.
One more fun fact: although it's cute to wish people a Tryptophantastic Day and laugh about falling into a Turkey Coma, if you are sleepy after your Thanksgiving feast it's probably because you ate too much of everything and not just too much turkey. According to About.com, "The turkey is often cited as the culprit in after dinner lethargy, but the truth is that you could omit the bird altogether and still feel the effects of the feast. Turkey does contain L-tryptophan, an essential amino acid with a documented sleep inducing effect. L-tryptophan is used in the body to produce the B-vitamin, niacin. Tryptophan also can be metabolized into serotonin and melatonin, neurotransmitters that exert a calming effect and regulates sleep. However, L-tryptophan needs to be taken on an empty stomach and without any other amino acids or protein in order to make you drowsy. There's lots of protein in a serving of turkey and it's probably not the only food on the table."
Have a Happy Thanksgiving from everyone at NyackNewsAndViews.com.
Sources: