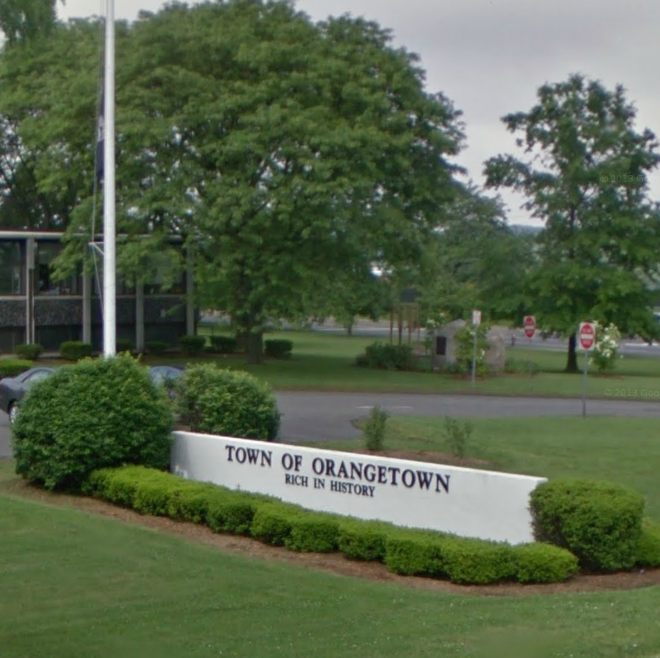 by Dave Zornow
Orangetown, November 11 — It's seven days and counting without a winner in the Orangetown Supervisor race. Only 36 votes (.3%) separated the incumbent from the challenger after last Tuesday's general election with 450 absentee ballots and additional provisional ballots still to be counted. Current Supervisor Andy Stewart (D) remained optimistic he could make up the difference; Republican Walter Wettje declared victory at a post-election party.
Despite their differences, both candidates shared an impatience about how long it will take to announce a winner. The originally planned Tues Nov 12 absentee count will now be delayed because of a legal challenge in the state Supreme Court contest which was printed on the same ballot as the Orangetown Supervisor race. The Board of Elections must also count the 26 provisional ballots cast by voters whose names and addresses couldn't be verified by poll workers on Election Day, usually because of recent address changes.
"Based on an early review of where the absentee ballots are from, our campaign believes that we have a good chance to pick up the votes we need from those absentee ballots," says Campaign Manager Elijah Reichlin-Melnick. But just to be on the safe side, the Democrats have retained a lawyer to assist during the absentee ballot review. "Until then, it's simply too close to call," he says.
Stewart tallied more than 80% of the vote in Nyack, more than 70% in South Nyack, Piermont, and Grandview, and scored a majority of the vote in the south part of town including (Palisades, Sparkill, and Tappan). But Walter Wettje captured almost 7 out of every ten votes in Blauvelt and Pearl River, communities that accounted for about half of all of the votes cast last Tuesday. Although Wettje never campaigned in Nyack, it looks like he may not have needed to: he had enough strength in his home community to create a photo finish in this political horse race on election night.
Where those absentee voters lived — in Wettje's Pearl River stronghold or Stewart's base in the river villages — will likely determine who will be the next Orangetown Supervisor.  The Stewart campaign has reason to be cautiously optimistic because there are more Democratic absentee ballots than Republican (181 vs 167) with an additional 60 uncounted votes belonging to the Green Party and other smaller parties. Additionally, there are 26 absentee ballots from the Conservative and Independence Parties which need to be tallied.