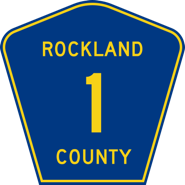 Rockland County, Nov 5 — County Legislator Ed Day (Pomona – R) will succeed five term Republican Scott Vanderhoef as Rockland County Executive. Day bested Democrat and former Spring Valley Judge David Fried 52-46% in Tuesday's general election. A little more than 4 in 10 who could vote in Rockland County did cast a ballot.
Orangetown Supervisor Andy Stewart (D) was upset by Republican challenger Walter Wettjen with only 3/10 of a percent (36 votes) separating the winner from the loser. The preliminary vote count doesn't include absentee ballots or any possible challenges to the Tuesday results.
Nyack Mayor Jen White (D) was re-elected to a second term, coasting to victory with 88 percent of the vote defeating challenger Beth Riso, a late entry in the mayor's race representing the Green Party. Trustees Doug Foster and Marie Lorenzini were re-elected to the Nyack Village Board running unopposed.
Tom Diviny and Denis Troy were re-elected to the Orangetown Council. Robert Simon was re-elected as OTown Receiver of Taxes collecting six out of every ten ballots cast defeating challenger Chris Smith. However Smith's initiative to eliminate the Receiver of Taxes job entirely, was approved by voters 75-25%. Simon had also endorsed the referendum which will eventually eliminate his job.
The countywide voter turnout for the 2013 General Election was 41%; 72,808 ballots were cast by 178,613 registered Rockland County voters.
You can see the complete results online and the Rockland County Board of Elections website.