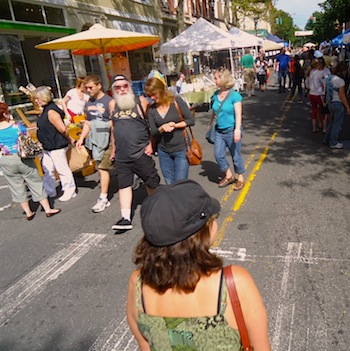 The weatherman is calling for sunny and 60 degrees when the last Nyack Street Fair of 2013 takes place on Sunday, Oct 13. Bring the family from 10a-5p but keep Fido at home: dogs are not allowed at Nyack's Street Fairs.
Nyack's street fairs are known far and wide for their combination of merchandise for all tastes and pocketbooks, arts, crafts, food, entertainment and special goings-on, all within the context of the wonderful Village of Nyack, with its own attractions of great shops and restaurants in a charming Victorian setting.
Up to 25,000 people are attracted to the Nyack street fairs, when Main Street and Broadway are closed to traffic, making it a pedestrian paradise. Stroll throughout the village's downtown and street fair booths.
See also: