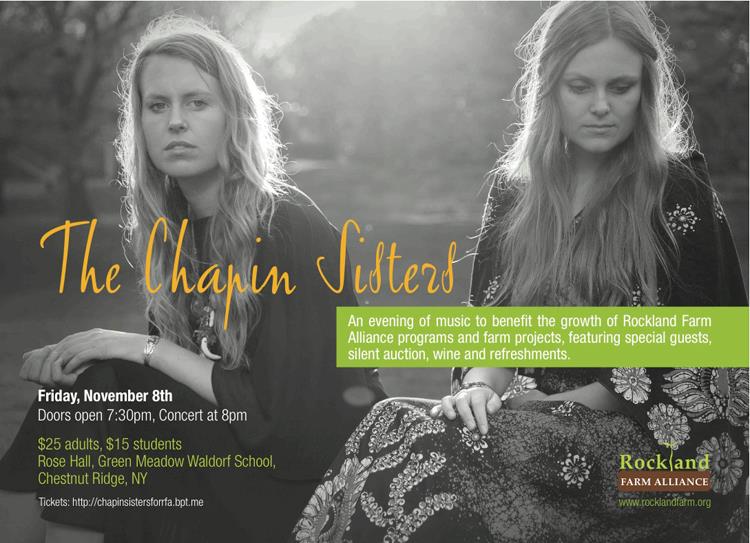 See the Chapin Sisters in concert this Friday Nov 8 at 8p at the Green Meadow Waldorf School in a concert to benefit the the Rockland Farm Alliance (RFA).
The evening will include special guests, a silent auction, and refreshments courtesy of Hungry Hollow Coop. Tickets are $25 for general admission and $15 for students and seniors. Visit BrownPaperTickets.com for more information and to purchase tickets.
The Green Meadow Waldorf School Arts Building is located at 307 Hungry Hollow Road Chestnut Ridge, NY 10977. This event is sponsored by the Hungry Hollow Co-op, Chestnut Ridge, NY.
Rockland Farm Alliance (RFA) is a non-profit organization devoted to the preservation and creation of sustainable food production in Rockland County, NY. Proceeds from the performance and auction will benefit the growth of RFA farm projects such as Cropsey Community Farm and education programs that have served hundreds of school children and families over the last three years. For more information visit RocklandFarm.org.