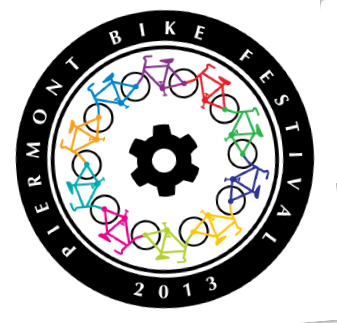 There's a family-friendly celebration of cycling this Sunday on the Hudson. The first annual Piermont Bike Festival invites families and friends who enjoy riding bikes together to an on-site Bicycle Expo, Bicycle Challenge, AAA Bike Safety Rodeo, bike tune-ups with clinics, food, music and prizes.
Dedicated to promoting biking education, excellence and enjoyment, event co-organizer Rachel Mack says it's a day to celebrate two wheel transportation for bikers of all ages. "Our mission is to attract families to the Village of Piermont who enjoy and embrace recreational safe cycling, says Mack, who is running the event with Piermont resident Doug Stone. "We look forward to making the Piermont Bike Festival an annual event."
The event will be held on Sunday, Oct 13 from 12n-6p in Flywheel Park in Piermont.
The festival also includes the AAA Bike Rodeo, an event which teaches children by using simulated real-life riding situations. Participants will ride through a specially designed course with stations such as the Rock Dodge, Demon Driveway and Crazy Crossroads to help young riders navigate their way on the road safely, by avoiding road hazards, entering roadways and crossing streets safely, as well as developing proper scanning and bike handling skills.
"The festival is an important step to reviving Piermont after Hurricane Sandy damaged local businesses," says event sponsor and Piermont Bicycle Connection owner, Glenn Davgin. "We look forward to supporting and growing this exciting event together."
The Piermont Bike Festival will donate a portion of the proceeds to the Piermont Chamber of Commerce. Additional event sponsors include Dick's Sporting Goods, BMC, Cannondale, Cervelo, Pier 701, Real Goods Solar, Scott, Sidewalk Bistro and Toga Bikes.