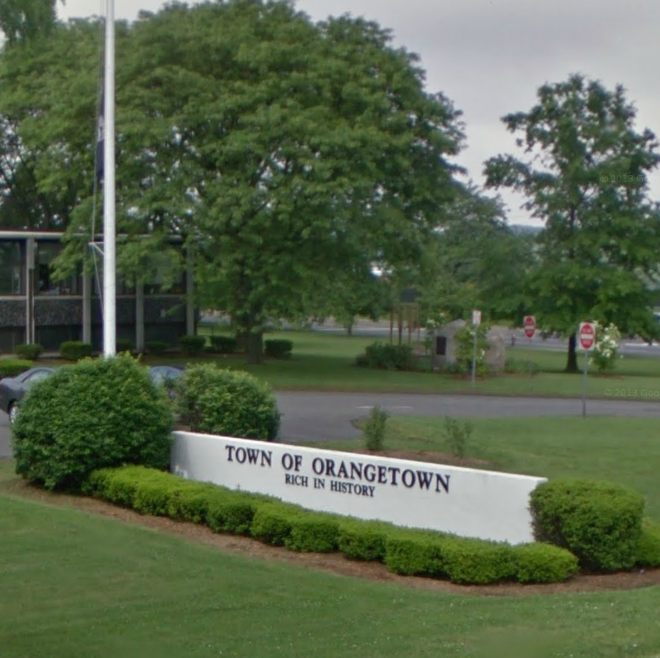 The two candidates for Orangetown Supervisor and four contenders for Town Council debate Oct 9 at 8p in Orangetown Town Hall.
With the Rockland County Executive race getting all the attention in local politics, it may be easy to forget that there are other important local elections taking place this November as well. But when Orangetown voters go to the polls on Election Day they will have a choice for many local offices besides the county executive.
The headline attraction will be the debate between Democratic Town Supervisor Andy Stewart and Republican challenger Walter Wettje. Stewart, a Nyack resident and former Executive Director of Keep Rockland Beautiful, won an upset victory two years ago over former Supervisor Paul Whalen and is now seeking re-election to a second two year term. Wettje, a retired Verizon Executive and Pearl River resident, is making his first run for public office.
A debate between the candidates for Orangetown Town Council will open the evening. Incumbent Republicans Dennis Troy of Pearl River and Tom Diviny of Blauvelt are being challenged by Democrats Dan Salmon of Tappan and Annmarie Uhl of Blauvelt. Troy, a former county legislator, has served on the Town Council for more than a decade, while Diviny was elected in 2009. Salmon, a small business owner who ran unsuccessfully for Town Council in 2009, is giving it another shot, while Uhl, a former teacher and member of the South Orangetown School Board is making her first run for Town Council.
Also debating will be incumbent Republican Receiver of Taxes Bob Simon and his Democratic challenger Chris Smith. Both Simon and Smith are Pearl River residents.
Orangetown Town Hall is located at 26 Orangeburg Rd in Orangeburg, NY. The debate is sponsored by the Our Town Newspaper and audience members will be allowed to submit questions for the candidates.
Photo Credit: Google Streetview