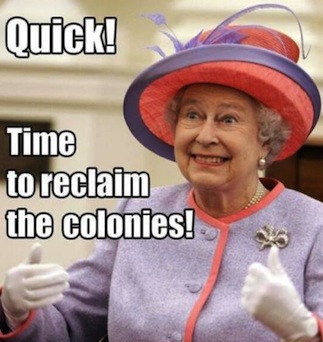 There may be a shortage of middle ground, but there was no shortage of hot air to talk about the made up crisis that shutdown the Federal Government on Tuesday. With more words than action throughout the day, we went looking for a place where brevity rules and conciseness is next to godliness. Who knew we could find some focus and even funny during these hours of manufactured crisis…on Twitter.
Here are a few highlights from the last 24 hours in the Twitterverse about the Federal government shut down.
@SenGillibrand, NY Senator: The House GOP's insistence on shutting down the govt is irresponsible & reckless, hurting millions of Americans & harming our economy…I strongly urge @SpeakerBoehner to bring a clean CR to the floor to fund the govt so we can get back to working for the American people.
@SpeakerBoehner Speaker John Boehner ?– No tweets since Sept 28 (let's hope he's doing something more important than tweeting).
@NitaLowey NY Congresswoman Nita Lowey (17th district) ?: It's a shame House GOP can't take the heat from the fire that they themselves lit.
@RepSteveIsrael NY Congressman Steve Israel , NY 3rd District: House GOP said "take it or leave it."  We took it. They just left it…At GOP budget conference, diversity is what color Brooks Brothers shirts dudes should wear.
Congressman Chris Gibson (NY – 19) from Facebook: Majority Leader Reid keeps talking about his "clean" CR – something that is rarely seen in Congress. These Bills are always negotiated, even in an era of unified government. Maybe this is a newfound philosophy on "clean" CRs for Senator Reid?
@RepMaloney Congresswoman Carolyn B. Maloney, NY 12th District: Irresponsible #GOPshutdown will halt life-saving medical research, jeopardize WIC funding for women and children….House moving forward with #GOPshutdown that could close Head Start pre-K programs for 51,696 New York kids.
@JohnFugelsang #govtshutdown proves that nobody hates America more than the Americans who always brag about how they're so American.
@samhsagov — Substance Abuse & Mental Health Services Administration: This account will not be actively managed during the federal government shutdown.
@RepEliotEngel Congressman Eliot Engle (NY 16 District): Just as the flu season starts, the @CDCgov will halt its flu program because of the #shutdown.
@YvetteClarke Congresswoman Yvette D. Clarke (9th District): We should focus on jobs and improving access to health care, not closing the national parks and delaying pay for military personnel…I am deeply disappointed that #Congress has failed to enact a continuing resolution to avoid a #shutdown of our government.
"There's definitely going to be, at the very least, a subliminal lasting damage," said Congressman Peter King. The Republican representing New York's 2nd District told Capital New York, "People are going to know in the back of their heads that the Republicans had acted irresponsibly. So that's going to be there. Now, how much of a burning issue it is, there's so many issues that come between now and election day, it will probably be overcome by something else."
@NOAA National Oceanic and Atmospheric Administration that includes the National Weather Service: We're sorry: This account will not be actively managed during the federal govt #shutdown.
@dangillmor Dan Gillmor: In a long list of what's unconscionable about govt shutdown, at the top is fact that Congress is still getting paid.
@therealfitz Brian Fitzpatrick: On the bright side, the USDA website is down, so I'm going to eat a pound of bacon fried in butter.
@kharyp KHARY PENEBAKER: This may be the way the world ends — not with a bang but with a temper tantrum.
Photo Credit: @SassyMuggle on Twitter