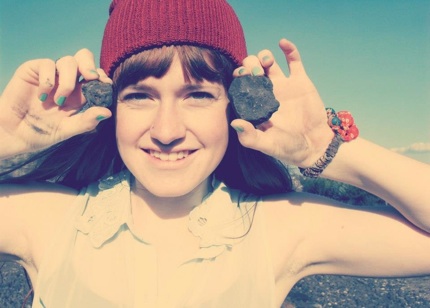 For over a century, our region has been home to extraordinary artists. Local Arts Index highlights the work of individuals who continue our community's rich creative legacy.
Meet Nyack College junior Petra Brown.
How Did You Become an Artist?
Despite my rural upbringing in small town Ohio, I was surrounded by the arts. My earliest memories are of my father stomping his boots to the beat of his rapid banjo-picking and fiddle-playing, along with my mother pounding and spinning the clay on her potter's wheel. From summer folk music festivals to the art museums of Cleveland, a wide range of influences fed my imagination.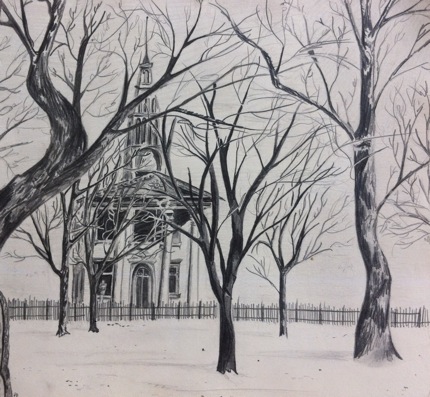 As a child, I used creativity as an outlet in any way I could find. However, I only began to seriously pursue art in high school. If I did not have a scheduled art class, I would practice drawing during study halls, printing out pictures from the Internet and trying to replicate them as identical as possible.
Although I have had little formal training in art, each class has made an impact on what I create to this day.
What Kind of Art do you Make?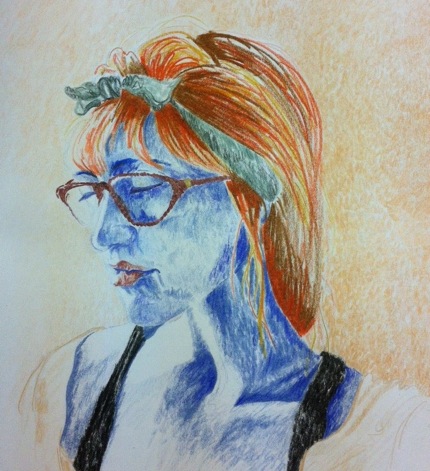 There is not a specific kind of art I stick to the most. I enjoy dabbling in many kinds such as crafting, sketching, watercolors, and on occasion I sew. I love working with scraps of paper, and with glue, scissors, and lots of patience, creating detailed pictures and designs to put on cards. I also keep a little sketchpad and pen in my bag at all times to draw the interesting people or buildings I happen to sit across from or observe while on the go.
Through the inspiration of my Yiayia (my grandmother, a skilled artist) I have been inspired to experiment with watercolors.  I noticed that she used the most unlikely and unrealistic colors to shade and illuminate her art, yet the odd color choice seemed to work better than the typical option. One day I asked her how she knew what colors to use. She chuckled and simply said, "Oh, I just use what is left over on the color pallet." I expected her to give a deep, wise explanation, but to my surprise I liked the one given better! It hit me that art truly has no rules. Whatever the artist senses or even whatever comes without thinking can work
What's Your Muse?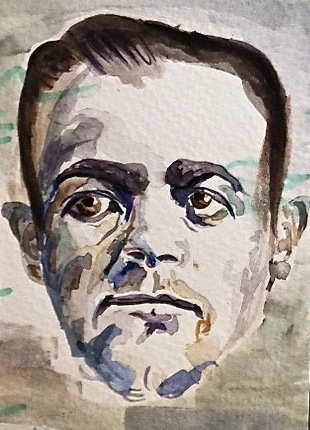 Expressing beauty and emotion through color. Looking for the little details that go unnoticed but hold such precious worth.
What's Next?
Continuing to create! I want to develop my skills as much as possible. My present project is selling handmade cards to raise money for an internship in India. I would be working with non-profits and NGOs to help bring sustainable living situations to the people.
After college, I would like to do fair trade work, using the arts as a practical means to help others.
See more of Petra Brown's work on Instagram at petraaabrown.  If you want to purchase some of Petra's handmade cards to support her internship in India you can contact her directly at brownp4@nyack.edu
The featured image is Petra's cover illustration for Truth&I's album Floor Boards. Truth&I is Petra's sister, Alethea Brown and Jordan Wilhelm.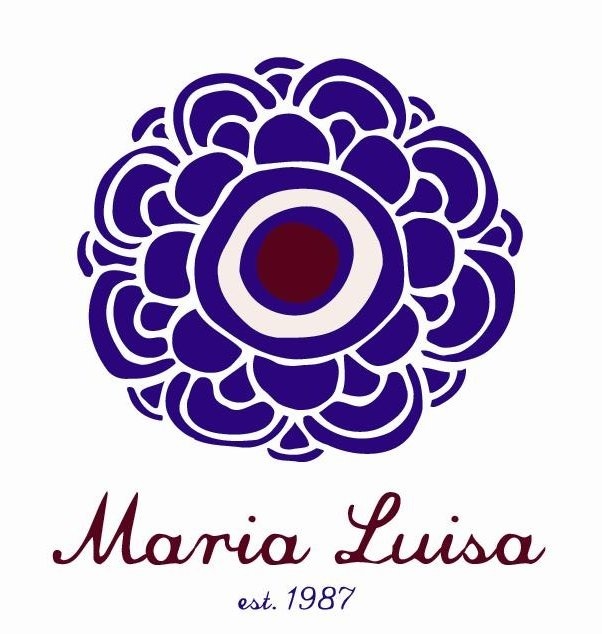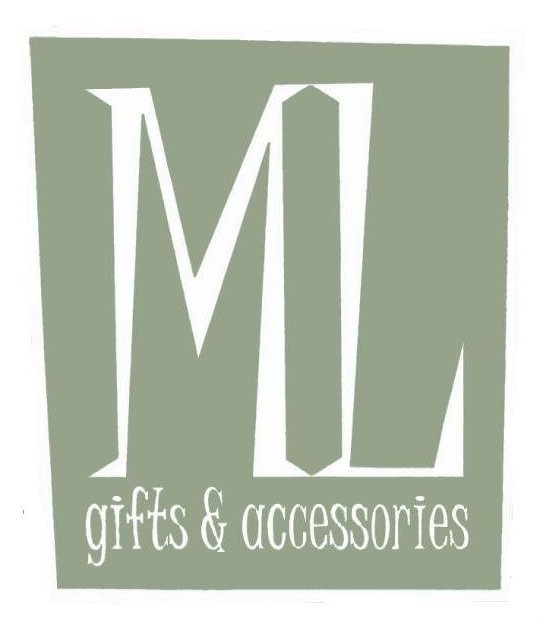 Local Arts Index is sponsored by Maria Luisa, 77 South Broadway and ML Gifts & Accessories, 75 South Broadway, Nyack, NY