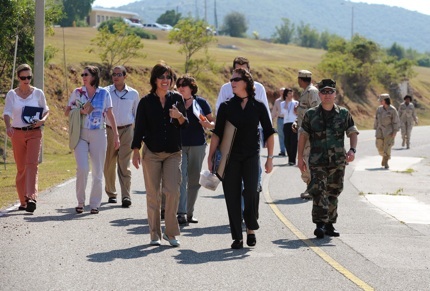 For over a century, our region has been home to extraordinary artists. Local Arts Index highlights the work of individuals who continue our community's rich creative legacy.
Meet Associated Press Courtroom Artist for Guantanamo Bay Janet Hamlin
How Did You Become an Artist?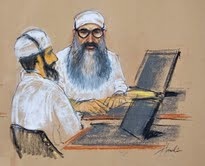 When I was in first grade, I wrote that I wanted to be an artist when I grew up. I could not imagine doing any other thing. It helped that my parents encouraged me. Initially I focused on Graphic Design, but when I did an internship at the Science Center in Seattle my mentor encouraged me to go to Art Center College of Design in Pasadena to focus on illustration. Through scholarships and student loans I was able to complete the program and then moved to New York City so I could pursue the illustration market.
What Kind of Art do you Make?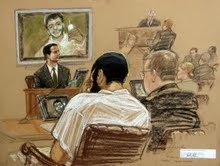 At first I did only commercial illustration for a broad market: book covers, play posters, games, editorial, sports,etc. One of my clients was The Associated Press. The art director at the time had been hiring me to do obituary portraits because he liked my expressive figurative work. He then asked me if I'd be interested in court sketching, and sent me to a month-long trial in Connecticut where I had the fortune of sitting next to a generous and accomplished courtroom artist, Jane Rosenberg, who gave me helpful advice. I loved the adrenaline-fueled challenge of court sketching and was hooked.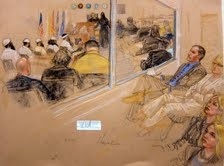 The AP continued to send me to other venues, including Guantanamo Bay in 2006 and 2007. After that other media continued to send me; and for the past seven years I've been the only court artist covering GTMO for media.
It's a big responsibility… the whole world was impacted by 9/11. I lived in Brooklyn at the time and saw the towers fall. Ash and papers rained down on my home.  I approach the work as a 'visual journalist' using the best of my artistic abilities to capture what's going on as accurately as possible. No cameras are allowed; what I draw is all the world can see.
What's Your Muse?
Seeing work by other artists- not just famous ones, but my creative peers.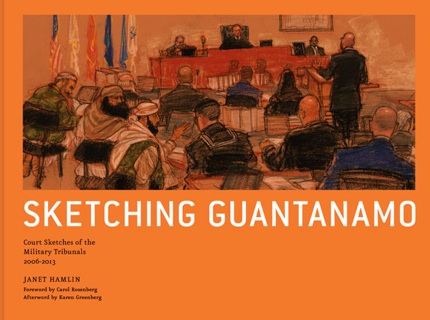 I monitor figure drawing sessions locally in Nyack , and being in a room full of artists all working from the same figure yet turning out unique work – that's pure inspiration.
What's Next?
I have a book of all the sketches I've done in Guantanamo from 2006-2013 that is coming out this October, published by Fantagraphics, Sketching Guantanamo. They do beautiful books and I am so pleased with how this turned out.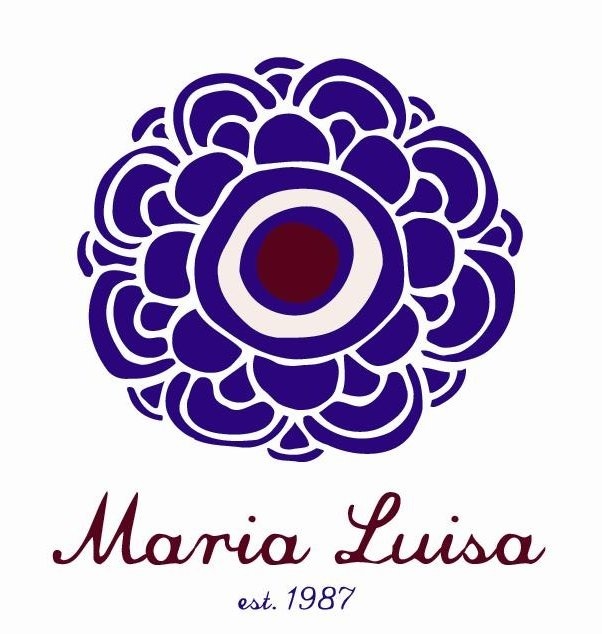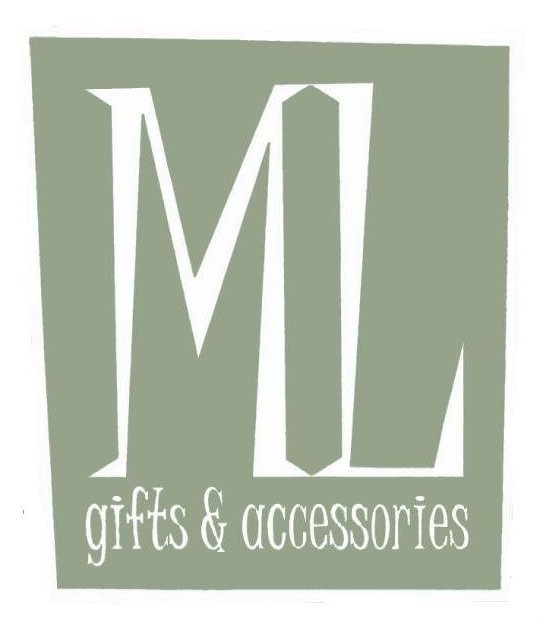 Local Arts Index is sponsored by Maria Luisa, 77 South Broadway and ML Gifts & Accessories, 75 South Broadway, Nyack, NY