by Ashley Tedino
The Board of Directors of the Arts Council of Rockland recently hired Janey Tannenbaum as the organization's new Executive Director. Ms. Tannenbaum takes the reins from Mark Judelson who led the Garnerville-based agency for 19 years.
As her first order of business, Tannenbaum has announced a new round of funding workshops and internship opportunities at the non-profit organization dedicated to supporting the arts and artists in Rocklnad County.
Ms. Tannenbaum has twenty years of  experience in the arts and literature. She previously served as the Director at the Smithsonian Institution Press and the Director of the Bowery Poetry Club/Bowery Arts & Sciences.
"This year Rockland residents can look forward to great things coming from Janey Tanenbaum at the Arts Council of Rockland." Said ACOR Board President Keith Cornell.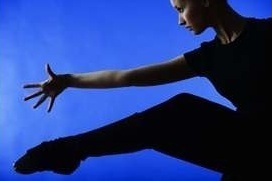 "The Arts Council continually advances arts education which ranges from work by poets, writers, performers, visual artists, filmmakers, and other artists," Cornell continued.
"I believe that art should be offered in every neighborhood because it strengthens the individuals as well as the community," said Tannenbaum of her arts programming philosophy .
A schedule of ACOR workshops provides proof of the groups effort to support programming throughout the Rockland County. There are three meetings where artists are encouraged to attend where Community Arts Grants and Arts Education Grants will be discussed.
Tuesday, August 6, 7p
New City Library, 220 North Main St., New City
 Wednesday, August 14, 6p
ACOR Office, Building 24, 55 West Railroad Ave., Garnerville
Tuesday, August 28, 6p
Finkelstein Library, 24 Chestnut St., Spring Valley
If these dates do not work for you, please contact the arts council to schedule a meeting.
Your Arts Council Needs You
The Arts Council of Rockland is looking for interns. If you are interested in pursuing a career in the arts, then this position is for you! The main goal of this internship is to gain experience in education arts management. Look at the checklist below to see if you could join the team at The Arts Council of Rockland.
Candidates applying for the internship must:
Be skilled in Microsoft Office
Be detail oriented
Be able to multi-task
Have outstanding communication skills
 Be well versed in Social Media.
Applicants are encouraged to talk with their college registrar's office to receive academic credit for their internship.
Interested parties should send a resume, cover letter, and writing sample to:
janey@artscouncilofrockland.org
For more information:
Arts Council of Rockland
55 West Railroad Avenue
Building 24, Room A
Garnerville, NY 10923
Phone: (845) 947-3660
Fax: (845) 504-2685
Mailing address
P.O. Box 275
Garnerville, NY 10923
Ashley Tedino is a recent college graduate from Dominican College. She is an artist in her spare time.