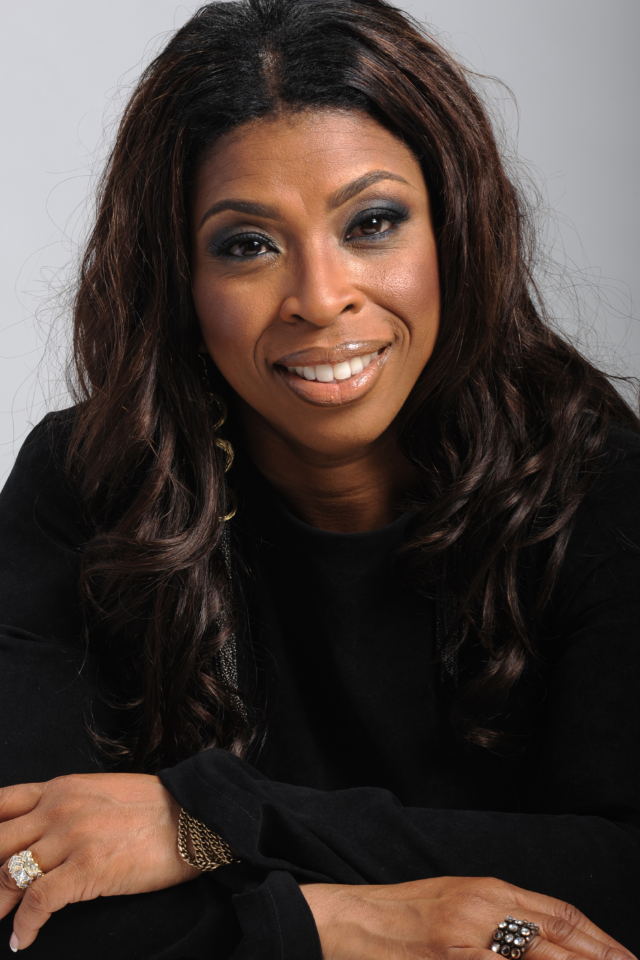 For over a century, our region has been home to extraordinary artists. Local Arts Index highlights the work of individuals who continue our community's rich creative legacy.
Meet fashion designer Hope Wade.
How Did You Become an Artist?
I was a very good art and theater student at Alpha Academy high school in Jamaica, but I wanted to be a nurse. Right before graduation, the school nurse, Ms Lowe, asked about my plans. I told her I wanted to be a nurse and she stopped me and said, "No. You are an artist."
Even though I was accepted into the University of the West Indies to do Business, I was able to convince my parents that I needed time to pursue my career in the arts. I acted in plays and joined a poetry group called Poets in Unity. After two years, I applied to go to the New York City Technical College for Art & Advertising. While there one of my professors, Mr. Wok, insisted that I was Cooper Union material.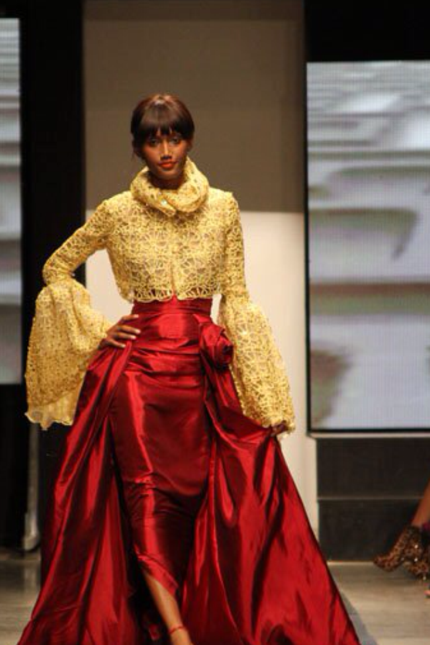 I got into Cooper and it transformed my life. It opened me up to a world of colors and new experiences in technical drawing, graphic design and photography.
One year, my church, Redeeming Love Christian Center had a New Year's Eve event with a formal dress code. I didn't have a proper dress. Two days before the event , I asked a fellow Cooper graduate, James Hayward Rolling Jr., who is now a professor at Syracuse University, if he would act as a mannequin. All my friends loved my dress and started ordering their own. That's how I became a fashion designer.
What Kind of Art do you Make?
I design elegant couture dresses and gowns for women and children. I sew everything. I choose the materials and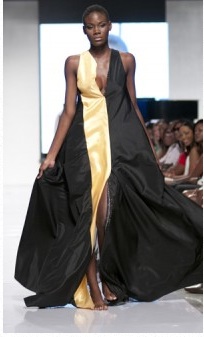 design/sketch the dresses for my clients. I get very excited about materials. When I see a fabric or feel it, instantly a design comes to mind and I have to quickly sketch.
What's Your Muse?
When a piece is finished, the satisfaction on my clients' face is inspiring. I'm excited about the fact that I don't think I was born with this particular talent. I think it's a God given gift, because I was never into sketching clothes before.
I love the fact that my daughter, Jasper, likes designing as well
What's Next?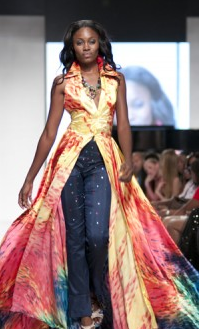 I was selected as one of seven fashion designers to represent the United States at London Fashion Week on September 13 in a competition called the Emerging Trends Fashion Challenge. I will be competing against designers from all over the world.
I am holding a Fashion Show and Fundraiser on Saturday, August 31, at the Nyack Center, 58 Depew Ave, at 8pm.  The money that I raise will help defray the costs of going to London for the Challenge.
And after that, I want the world to be my mannequin!
If you would like to see more of Hope's designs or learn more about the Emerging Trends Fashion Challenge at London Fasion week, visit hopewadedesigns.
Local Arts Index is sponsored by Maria Luisa, 77 South Broadway and ML Gifts & Accessories, 75 South Broadway, Nyack, NY