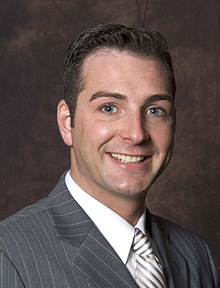 by Cliff Weathers, NYaltnews.com
Rockland County Legislator Frank Sparaco (R – Valley Cottage) held a press event on July 15 to showcase some heavily-edited, secretly-recorded audio and video of him trying to lure local politicians into making petty bribes in return of support for a Democratic candidate. The only thing missing was the presentation of the fake mustache and magnifying glass used in the investigation.
Sparaco claims he provided all of the audio to the FBI some six weeks ago, but the FBI did not have their own press conference, nor did they seem to care that Sparaco was producing what would be prosecutorial evidence in a possible corruption scandal. In fact, after allegedly questioning Sparaco for three hours, the bureau hasn't called him back, he says. So are the tapes a waste of plastic?
Sparaco claims he covertly recorded meetings expose a plot to win his support and influence in ousting current Clarkstown highway superintendent Wayne Ballard, a Republican, and replace him with a Democrat. Sparaco says he compiled some eight hours of audio with Rockland County Democratic Party attorney Larry Weissman, Republican Clarkstown Councilman Frank Borelli, and Democratic superintendent candidate Dennis Malone. Sparaco also claims that other politicians were aware and involved in the plot, and is calling for mass resignations.
Sparaco said he was approached with bribes, and even threats, to coax him into using his control of the County's Independence Party to help Malone, which inspired him to spy on his colleagues. One of the alleged bribes was a near doubling of his pay in a town patronage job. Sparaco already has a $75,000 part-time job with Clarkstown Highways, which he was awarded about a year ago. The other bribes were allegedly all-expense-paid vacations to keep him out of town during the important July petitioning season.
But read between the lines: We're talking about a serial grandstander already dripping with machine politics. Sparaco's got virtual control of two, if not three, political parties in the County and has a cushy part-time desk job with the town (in addition to his other well-paid job as a County Legislator). His own mother-in-law, Debra Ortutay (then chair of the Rockland Independence Party), pled guilty of perjury and fraud charges and went to prison for forging signatures on party petitions during the 2010 election. Also that year, The Journal News found that multiple donations to Sparaco's failed State Assembly campaign came from sources reputed to be within the Colombo crime family.
As Sparaco does not give the appearance of a political Boy Scout, it would be doltish and indiscreet to put his name in the center of another local scandal unless he had a good reason to embarrass himself. You've got to wonder why he was willing to act antsy before the cameras. Is this the harbinger of a major political scandal from which Sparaco is trying to inoculate himself, or just half-baked political buffoonery by the Rockland County Republican Party?
My advice to any other Rockland politician implicated in Sparaco's amateurish press conference is to just ignore him. I believe only one person's reputation was destroyed here. Don't get engulfed in someone else's implosion.
While patronage jobs and political pay-for-play are significant problems in Rockland County and Clarkstown (as they are in other New York municipalities), this seems to be nothing more than hysterics by a overindulged brat who was egged on by a clownish, demented "uncle."
Cliff Weathers publishes NYaltnews.com, where this article originally appeared.
See also: