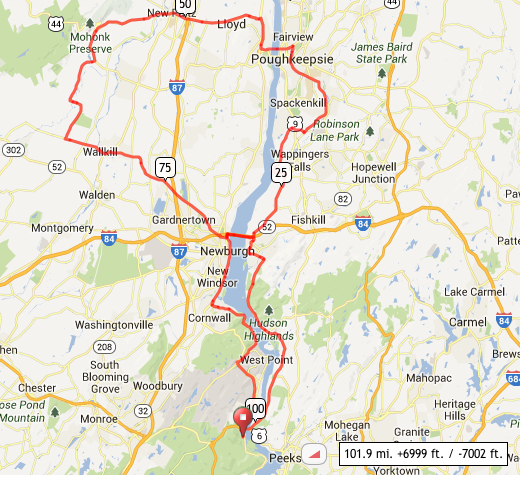 If you've had one too many burgers or hot dogs over the July 4th holiday, the Rockland Bike Club has a scenic suggestion on how to work off those extra pounds. On Sunday 7/7 at 7a the third annual Three Bridges Century leaves from the Bear Mountain Inn on a cycling tour of the Lower Hudson Valley. Serious riders can figure 8 the Hudson crossing the Bear Mountain Bridge, the Newburgh-Beacon Bridge and the Walkway Over The Hudson and complete the full 100 mile circuit. For the hearty but less committed cyclists there's a two bridge 40 mile option.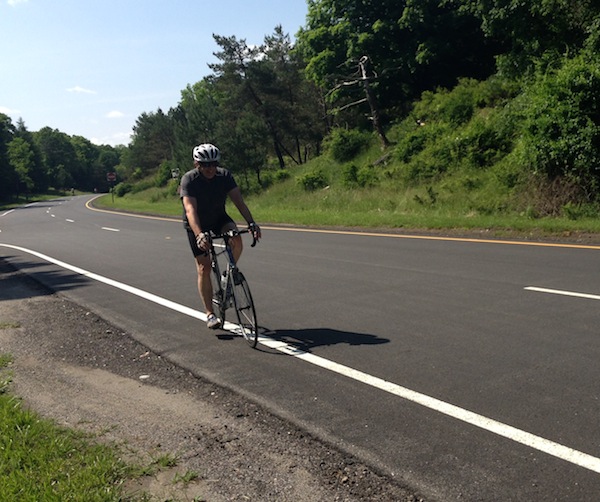 It all starts on Sunday at 7a in the parking lot by the Bear Mountain Inn at Bear Mountain. Cyclists will ride North and cross the Hudson at the Newburgh-Beacon Bridge. Century riders will continue North through Wappingers Falls and Poughkeepsie and cross the river at the Walkway Over The Hudson.  The 100 mile route then passes through New Paltz and offering beautiful views of the Shawangunk Ridge before heading South through Walkill crossing  the Hudson again at the Newburgh-Beacon Bridge. The return route for both the 40 and the 100 mile trip is via 9D and the Bear Mountain Bridge.
This ride is free and open to the public. There will be two rest areas on the 100 mile route. The half-day 40 mile route will stop in Beacon or Cold Spring.
For more information and free registration, visit Rocklandbike.org or email RocklandBike@gmail.com.