There's a party on Saturday for the oldest surviving public meeting space in Rockland County and you're invited.
The Old Stone House at 437 North Broadway in Upper Nyack will celebrate its 200th birthday on Saturday, July 13 at 2p. The event marks this historic milestone as well as beginning a new chapter for the Old Stone Meeting House as a place where people can gather for classes, committee meetings, concerts, recitals, art exhibits, family gatherings, weddings and memorials, as well as village functions.
There will be free ice cream donated by a village family business, a visit by a circuit-riding Methodist minister on horseback telling stories about the building's past, live music, historical displays, and an official rededication by Upper Nyack Mayor Michael Esmay. Andrew VanBuskirk will play ragtime music by Scott Joplin at the event, recalling what was popular at the building's 100th anniversary.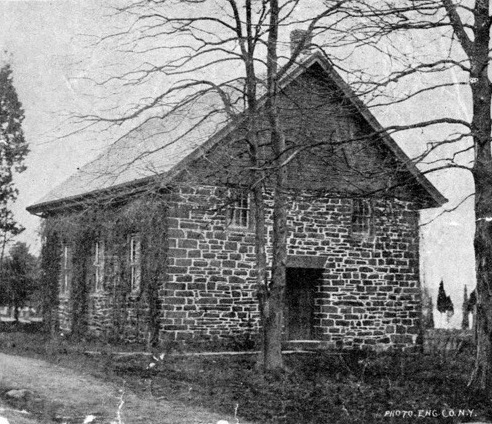 Built in 1813, the Old Stone Meeting House is the oldest surviving building in Rockland County that was built for worship or for any kind of public assembly. First, it housed the newly organized Methodist-Episcopal congregation in Nyack, and when the Methodists built a newer larger building it continued to be used as a Sunday school. Then for almost a hundred years it housed a nondenominational Christian group called the Old Stone Church. When the Old Stone Church disbanded, the building was used on a casual basis by various religious groups without clear title and began to fall into disrepair.
The Old Stone House was acquired by the Village of Upper Nyack several years ago for public use and to preserve it as a local landmark. It is now listed on the State and National Registers of Historic Places. According to Mayor Esmay "Three things make Upper Nyack unique and are loved by its residents, Hook Mountain, the Petersen Boatyard and the Old Stone Meeting House."
Since the acquisition, the village has repaired the roof, replaced the antiquated electrical system, provided new heating and air conditioning, and replaced the narrow doors with a wider exit.  The restroom was completely rebuilt by Rockland Habitat for Humanity, the gardens have been planted by the Garden Club of Nyack, and the windows have been restored by a group of local volunteers and protected by new storm sash financed by the Austen-Stokes Early Americas Foundation.
Saturday's festivities and historical exhibits were organized by a group of volunteers led by Upper Nyack Village Historian and President of the Historical Society of the Nyacks Winston Perry.
See Also: Window on the Old Stone Church by Arthur H. Gunther