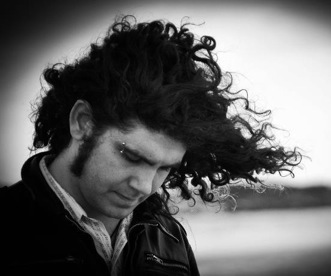 by Nate McCarthy
Dylan Kelehan has performed at nearly every Nyack venue that hosts live music, playing his renditions of classic rock/90s grunge songs. His cover band, Nuclear Riff Attack, hosts an open jam at Casa Del Sol on Main Street every other Thursday with an open invite to anyone who is willing to come on stage to play and sing.
In 2006 Dylan came to Nyack as the bass player for the electronic-rock group Glint. Shortly after however, Dylan parted ways with Glint, feeling that he was allowed no voice in any part of the creative process. He began to collaborate with local bands that he refers to as "more organic," and less exclusive, including acts like Contraband, Electric Eden, and Sam Waymon and the New School. At the same time, Dylan was working as guitar and bass instructor at Alto Music in Airmont, NY, when he decided to start a music school. Dylan's School of Music offers anyone interested in learning the musical craft access to some of the most notable musicians in Rockland county, including Ryan "Shwizz" Liatsis, Seth Moutal, Rich Bozek, Sam Waymon, Dan Andersen, and many more. At its peak, during fall/winter, Dylan's School of Music serves over 100 students.
In June of 2012, Dylan and local engineer Kevin Lacy produced a full-length production of Pink Floyd's 1973 classic Dark Side of the Moon, under the title Dark Side of the Hudson. Every detail of the album was performed with meticulous accuracy. You can hear a live recording of that performance online.
For Dylan, the most difficult part of being an independent musician is having to be responsible for much more than simply playing. "The biggest challenge is not having representation and being my own manager, producer, artist, etc…, dealing with club owners, promoters, bar mangers." But often, the payoff is worth it. Dark Side of the Hudson saw two back-to-back nights of capacity crowds at the Carnegie Room in Nyack. And next month, the local rock group Almost Six Six, which Dylan plays bass and sings in, will be taking their original songs to NYC's the Cutting Room, a 500+ capacity venue in Midtown.
Nyack High School graduate Nate McCarthy is the lead singer/rhythm guitarist for local alternative-rock band Regret the Hour. He will be attending Hunter College in the fall.
See also: