It's Time To Do More Than Say "Shop Local" To Help Local Businesses
by Lisa Kaess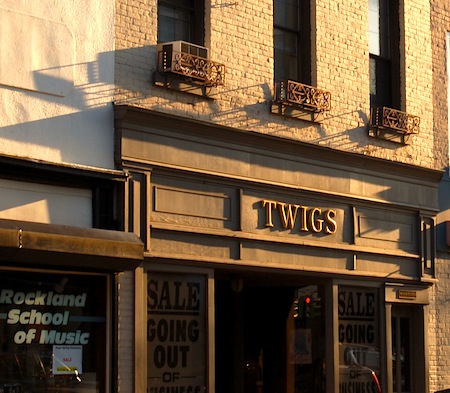 In Rockland, we have the "Tale of Two Economies." Is this best of times, the worst of times, the spring of hope or winter of despair for Rockland County? In the big picture, economic and business conditions have improved markedly. At the same time, an array of issues impacting small businesses and independent professionals signals that much work remains.
There are good tidings for Rockland: Michael DiTullo, president and CEO of the Rockland Economic Development Corporation, spoke with the Women's Entrepreneur Group and offered an upbeat assessment of the county.
Key takeaways were:
Corporations are relocating to and expanding in Rockland, including Fed-Ex, furniture retailer Raymour & Flannigan, window treatment manufacturer Hunter Douglas; Bloomberg Communications.
Pfizer's Pearl River facility is transitioning into a medical/tech R&D campus. As Pfizer reduces its presence in the county, a range of smaller firms have hired many of those downsized. It is hoped that by dividing our "eggs" among many baskets, this diversity spreads risk and helps stabilize the tax base.
Sales tax receipts are higher (so far) in 2013. Speaking of taxes, the New York State Department of Taxation & Finance Quarterly Tax Report (cash comparison) shows sales first quarter 2013 tax receipts up 6.66 percent year on year through March, more than neighboring counties.
Unemployment is among the lowest in the state: The Bureau of Labor Statistics reported that the jobless rate fell to 5.8 percent (preliminary) in Rockland County, well below upstate levels or the national rate, currently at 7.6 percent. [A broader measurement of unemployment and "underemployment" remains elevated, at 13.8 percent nationally.]
Left behind?
It's a great story, yet it reflected a macro, big-business view. Ask small businesses, and most will tell you the world changed for them since the Great Recession. Feminomics, which offers female-friendly advice and new media content on money basics, produced a short film in which we interviewed female small business owners in late 2011. Several have since closed, while others believe leaders focused on the "big fish," leaving them out to dry. It's also clear that the transmission mechanism between Wall Street and Main Street has sped up, so if U.S. financial markets sneeze, Rockland gets a cold.
Weather issues also loom large, challenging the traditional economic view that "acts of God" are one-off events, with a short-term dip followed by recovery. Whether you look at the flooding issues in our towns along the Hudson, problems along Route 59 and the New York State Thruway, or freak storms in October and March, small businesses have been hit hard with lost inventory, business disruptions, and extended outages. And when local government punts on addressing infrastructure changes, small businesses (and homeowners) pay the price.
Rockland small businesses also face a variety of competitive challenges. Locally, they have had to adjust to the Palisades Center and soon to the Shops at Nanuet, while neighboring Bergen and Orange counties offer strong initiatives to attract business. Online activity grows steadily, impacting both retail and professional services.
With many businesses in our villages already experiencing a reduction in foot traffic, if toll increases cited for a new Tappan Zee Bridge take place, the Lower Hudson Valley will likely see visits and spending by "day trippers" decline further.
Ideas for solutions
One thing budding entrepreneurs, tradespeople, small retailers, medical, service and creative professionals have in common is limited time, resources and ability to leverage the benefits of size. They can benefit from:
One-stop shopping: It's not just larger companies that need help with red tape. Even if everything is not concentrated physically in one location, it would make sense to have a central address (online perhaps) for small businesses to go countywide — and for larger ones to reach out to if they seek contractors, bidders for requests for proposals, professional services, etc. This also goes for education and events — for example, letting people know a "social media for dummies" class is available on Monday morning at RCC, Wednesday evening in the New City Library, or Saturday morning at Nyack College broadens access and potentially participation, too.
Business groups for insurance: All grapple with costs, but smaller businesses face added penalties for size. A small business center could explore whether it can serve as an umbrella, helping reduce premiums for health, life, disability or professional liability insurance.
Education/internships: An umbrella organization could bring community colleges and vocational schools together with local businesses to ensure curriculum and training focuses on the specific skill sets needed by those who can hire them. Rockland could also benefit from a more central repository for summer jobs, internships and retraining opportunities, such as the Westchester Private Summer Jobs Initiative.
Incubators: Rockland County could benefit from targeted "incubators." REDC talks about a medical/tech "campus" in Pearl River; one could also envision a creative arts/professional center in Nyack. Gov. Andrew Cuomo's new initiative, Start Up NY, is another step in the right direction, offering R&D-focused businesses ventures the opportunity to align with upstate public sector universities and operate in special tax-free zones.
Government certifications and resources: Programs about applying for women/minority owned status, certification to bid on government contracts, and resources from established groups like SCORE should be offered at regular intervals, rather than occasional ad-hoc events.
In the end, the objective is to collaborate and share information where possible to address deficiencies. As it stands, established business groups focus on larger businesses, smaller ones on networking, while Chambers of Commerce tend to their own town or village.
The Women's Entrepreneur Group members welcome a dialogue to see if the Rockland Economic Development Corporation or other countywide entity might enhance the local economy further by extending an umbrella to better serve the thousands of small businesses existing today all around them. We've got nothing to lose but jobs, tax receipts, and talent — lots of it.
 Lisa Kaess worked as an economist and consultant in international finance for over 20 years.  In 2012 she launched Feminomics, which offers female-friendly advice and new media content on money basics.
Photo: Former Nyack Main Street business "Twigs"  during a going out of business sale in June 2010. Photo Credit: ©2013 Dave Zornow