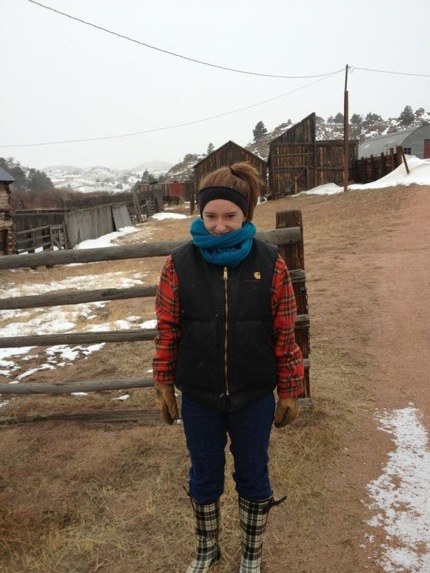 For over a century, our region has been home to extraordinary artists. Local Arts Index highlights the work of individuals who continue our community's rich creative legacy.
Meet Nyack College senior Amanda Halter.
How Did You Become an Artist?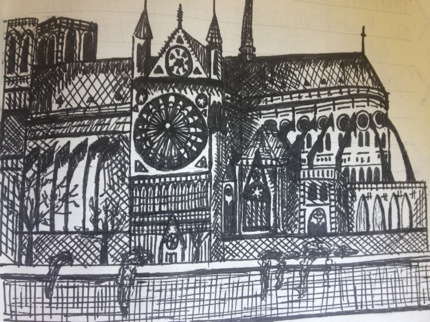 Growing up in Wyoming, I always found beauty in nature and things that naturally occur. Mountains, horizons that extend beyond imagination, and wildlife are the wonders of Wyoming.
However, I was never really exposed to much architecture, infrastructure or man made wonders. When I stepped foot my first time in New
York City to come to college, I began to be completely fascinated with the capabilities of man to create solid, lasting, functional and most of all, beautiful buildings. Thus, erupted my fascination for the capability to capture the buildings I would most likely never see again. When I travel home to Wyoming, I have my sketches to reflect on my travels.
                                 What Kind of Art do you Make?
A simple black pen, (must always be black) and a lined journal are my canvas. They ride with me in my backpack, satchel or bike basket almost everywhere I go now. When I find something intriguing I sketch it. When I'm bored in class, I connect lines, jot and shade methodic replicas of photos I have taken on my travels in New York City, Chicago, and Germany. I also keep thoughts and memories written in this journal. Nothing is kept in order, or dated. This keeps the pressure out of it and makes it a more relaxing personal experience.
What's Your Muse?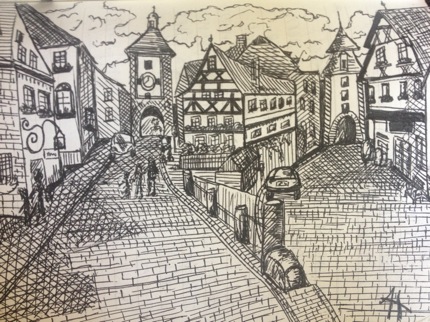 Lines, lines, and more lines. I really feel a calming aspect when I see the lines create shading and angles that replicate the real picture. I find the simple black pen to match my level of seriousness of my work- for pleasure. I love to escape into methodic lines during a class and watch the lecture fast forward.
What's Next?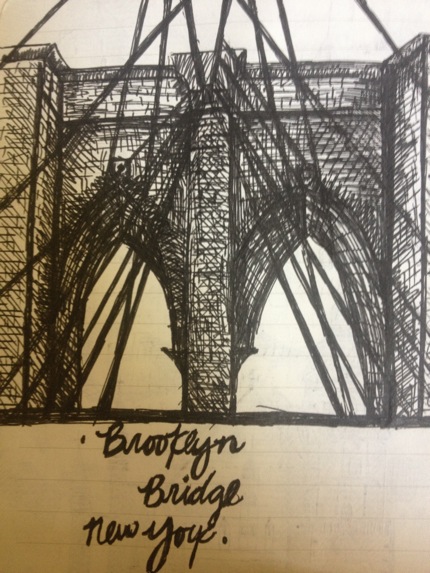 I have not seen my work as something other than a log for personal use. However, I am thinking of keeping a more dated, and serious art log in which I can keep track of my travels.
There have been some thoughts to go a bit more serious with my work and explore in color. For now, I sketch with my simple black ink pen and look for more fascinating infrastructure to capture before I return to Wyoming.
Amanda Halter is senior at Nyack College and will be graduating in May with a degree in Adolescent Education with a focus in English.
Local Arts Index is sponsored by Maria Luisa, 77 South Broadway and ML Gifts & Accessories, 75 South Broadway, Nyack, NY