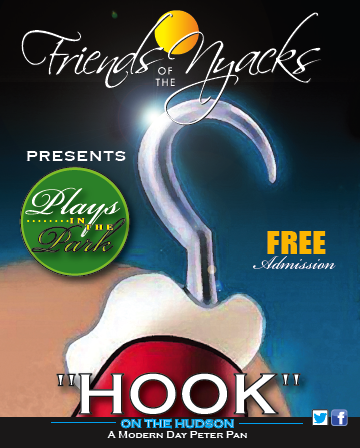 "Hook on the Hudson" a modern day adaptation of Peter Pan, will be presented in the shadow of Hook Mountain on Friday and Saturday, July 26-27, in Memorial Park at 7p.
Bring a picnic basket, blanket or chairs and your imagination. Admission to Neverland is free!
Hook on the Hudson is the kick off of the Friends of Nyacks' new event, Plays in the Park. Set right here in Nyack, you just might recognize a Lost Boy, Hook or a member of the Darling family.
In case of rain, Friday's performance will be held at Nyack Center.
For more information:  p.ross, 845-348-1767