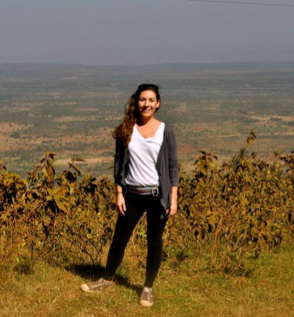 Angie Sampath's childhood home was her classroom. Now her classroom is the world. An early childhood educator and head teacher at Nyack's Little Schoolhouse, Sampath is now working with refugee children in Kenya and she needs your help to stock her classrooms.
Her mother, Christa, started a day care center in their home on Lawrence Street 25 years ago. Having just moved from New York City, Christa wanted to find an ideal nursery school for Angie. When she failed to locate one, she decided to open her own nursery school with her daughter and four other children. Decades after the doors opened, the program is so popular that it always has a waiting list.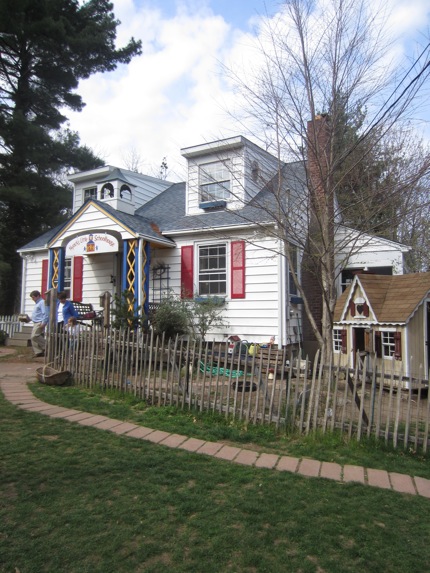 After graduating from New York University with a dual major in elementary and special education, Angie spent a few years in California where she worked as a teacher before returning to become the head teacher in her literal school-house.
Earlier this year, Angie learned that a Little Schoolhouse parent, Rhonda Fleischer, was running an educational program in Kenya that resettles refugees from Sub Saharan Africa in the United States. She applied for an internship and was accepted. "My role focuses on developing activities that expose young African children to American culture and the English language," Sampath says.
"Another part of my job is to take a closer look at the materials available for the caregivers to use in the classroom and come up with suggestions for new toys, educational games and art materials that might further enhance the children's learning during their time here."
Angie works for the Resettlement Support Center Africa, a project of the Church World Service. Their offices are located in Nairobi but they have field teams that travel to refugee camps all throughout Africa to provide services.
The people of Kenya have already had a profound impact on Sampath.  "The sense of 'we are all in this together' can be seen on a grand scale here," she says. "Kenya is developing very rapidly, and many of the latest technologies and advances are both economically accessible and based on environmentally friendly practices that benefit the society. For example, they have cell phones that have solar powered batteries- so cool!"
Even though Sampath is halfway around the world, she is surrounded by the likeness of America's political leader in his ancestral home. "Everyone here is so caught up on President Obama. You see his face in many places, and people are always asking me my thoughts on him."
"My roommate had the opportunity to have tea with [Obama's] grandmother who lives in a small village.  She is using the money from her fame to have power installed in her town, pave local roads, and have running water installed in the houses in her village."
Sampath's internship ends in early August. Her mother intends to visit and see how the classroom experience that started in their home has impacted children on the other side of the world. Christa will also be bringing materials donated from Nyack to stock Angie's Kenyan classrooms.
How you can help stock Angie's Kenyan Classrooms
In a recent podcast, Noah Michael Levine noted that Nyack lacks a sister city. Maybe Angie could be our village-to-village ambassador and do some municipal match making for us while she's in Kenya this summer. Let's make the first diplomatic gesture and help Angie stock her Kenyan classrooms with educational supplies.
The following list is somewhat specific because it is relatively hard and expensive to get items from the United State to Kenya. Items can be slightly used as long as they are in good condition. The drop-off locations are:
Christa Care,  7 Lawrence Street  (Mon thru Fri, 8:30a-5:30p) (845) 358-3476
Vincent's Ear, 85 S. Broadway (Tues thru Sun, 10a-6p) (845) 544-1688
DEADLINE FOR DROP-OFF IS THURSDAY, AUGUST 1st
Sought after Classroom Supplies

Colorful, educational posters (E.g. numbers, seasons, alphabet, shapes, colors)
Colorful board picture books with few simple English words*
Number, letter, map, transportation and animal puzzles
Big Lego Blocks
Building Blocks
Art Materials (Crayons, color pencils, markers, play-dough)
Toy Cars and Emergency Vehicles
Multi Cultural Baby Dolls (Plastic and easy to sanitize are best)
Music CD's  with classic Nursery Rhymes
Toy Airplanes
Big Zip lock Bags for Puzzles
Clorox Disinfecting Wipes