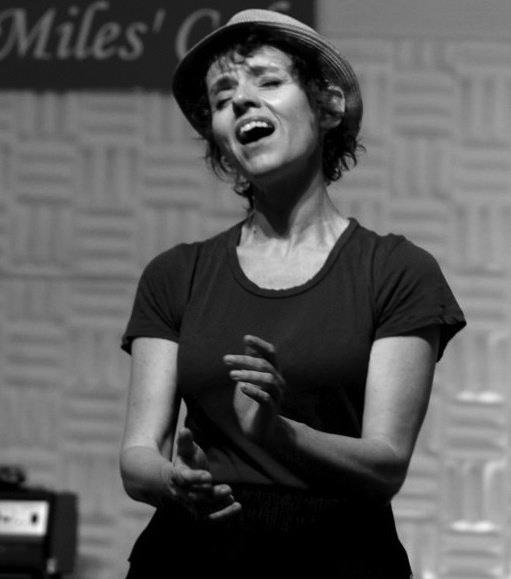 For over a century, our region has been home to extraordinary artists. Local Arts Index highlights the work of individuals who continue our community's rich creative legacy.
Lynn Stein is a painter, illustrator, actress, jazz vocalist and the Artistic Director and curator at Rockland Center for the Arts (RoCA), 
How Did You Become an Artist?
I couldn't say that I ever "became" an artist. I have always been a creative person and felt like I was always in my own little world. I thought differently, even as young as kindergarten. I can still remember how much I loved the smell of the tempera paint.
In kindergarten it was my job to add lots of extra characters to the cork board using that off-white oak tag. I still remember that it was a circus theme. To this day, my office is a complete corkboard. I was a little out of the normal flow. For instance, I did lots of tracings from the Sears catalogue at Christmas time and colored them in with colored pencils. I went to Catholic school where the arts education was really limited. Giving us mimeographed pages to color in was it. I grew up with artistic parents so being creative was a positive thing.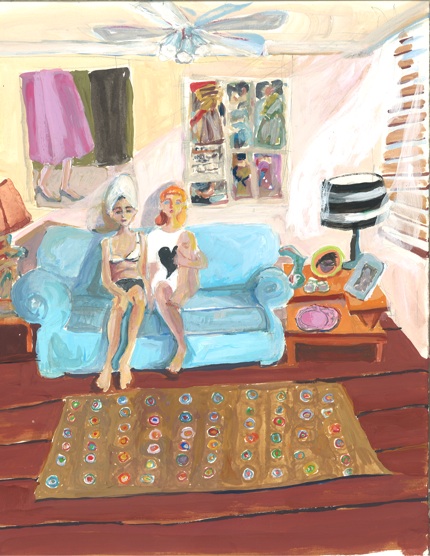 What Kind of Art Do You Make?
That question is like asking me "how do I live." In all forms, I think what I do is very "Me." Color is a driving force in all practices, in my paintings and even my singing. I think and feel colors. Everyday, I'm curating, even when I'm dressing.
I've started some illustrations that are more light-hearted and are saturated with flat color. I use luscious gouache and my imagination.
In my music, I work closely with truly one of the  greatest living guitarists, John Hart, who lives in New City.
I absolutely love the direct contact with the audience. I'm a huge fan of the American songbook and I love to swing hard and deep and enjoy every syllable, which feels like color.
No matter what genre I'm working in, I try to be true, honest and fully committed.
What's Your Muse?
The people I love and great music.
The paintings that leave me breathless.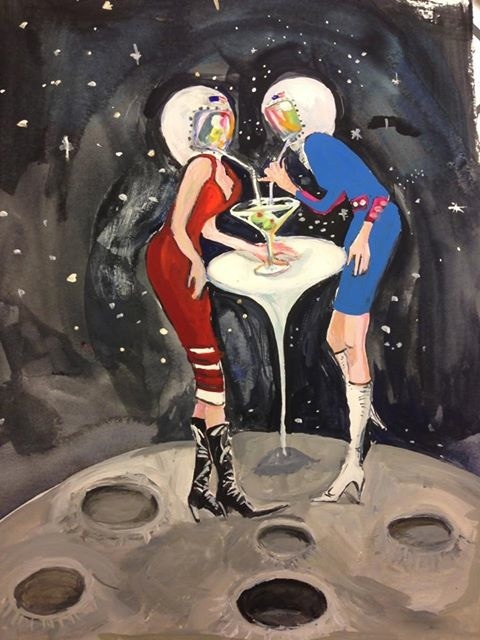 What's Next?
I'm patiently waiting for my next CD coming out on Random Act Record, Everything I Got, which I am very proud of and was recorded right here in Nyack!  Also planning to get an illustration web page up shortly. I'll have 3 pieces included in Gay Pride Rockland fundraiser at RoCA in early June. I will spend my life being torn between the two worlds of music and art.
I will forever be the kid drawing for hours making up stories while singing songs.
Click here to hear Lynn Stein sing
The opening reception for the juried art exhibit and sale to benefit VCS Gay Pride Rockland is Sun., June 2, from 1-5p at RoCA, 27 S. Greenbush Road, W. Nyack. The exhibit runs through June 16. Gallery Hours: Mon- Fri 9-5p ; Sat: 9-4p; Sun 1p-4p.
Black and white portrait photo credit: Lynn Redmile
Portrait with John Hart photo credit: Marla Silverstein  
Local Arts Index is sponsored by Maria Luisa, 77 South Broadway and ML Gifts & Accessories, 75 South Broadway, Nyack, NY