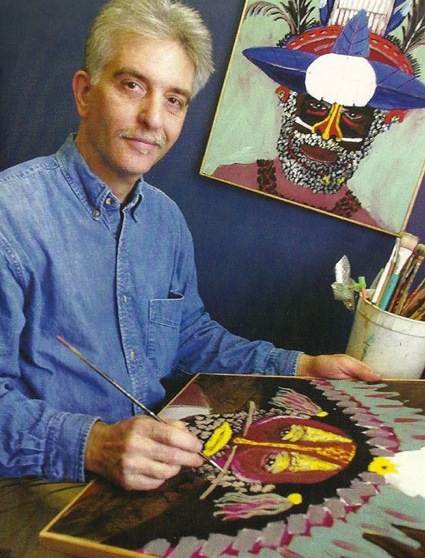 For over a century, our region has been home to extraordinary artists. Local Arts Index highlights the work of individuals who continue our community's rich creative legacy.

Meet Painter Tony Ziegler.
How Did You Become an Artist?
I think I was born an artist. My earlist memory of wanting to be a artist was when I was 2 years old. My uncle and I would draw together and as I remember, he would draw this very simple man wearing a hat that looked like a police officer smoking a cigarette.
In grade school, I did a lot of drawing instead of the work that the nuns where teaching. My sister has shared with me recently that she was sent home daily with my work to show my mother who said they needed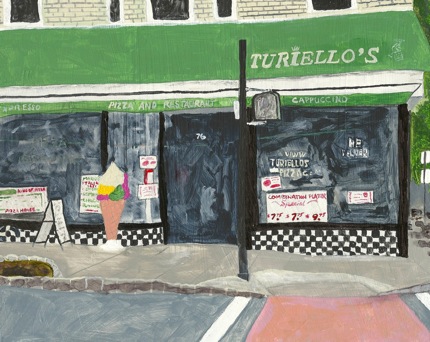 to encorage me.
In 5th grade, we had a private art instrutor at my school and I was exposed to the masters who I copied. My favorites being William Turner and Winslow Homer.
When I graduated High School, I was making psychedelic paintings, and steadily came to my own non-representational style, combining repeated images along with spiritual elements.
What Kind of Art Do You Make?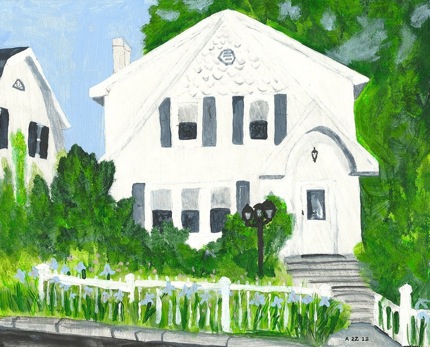 I have been painting representational work for the past 20 years, but I did take a break to do some films and compose music.
I enjoy working in a small format 8″ x 10″,  photo size , which I am comfortable with since when I had a darkroom.
Currently, I am working on a grafic novel and hope to continue to show my work and get some commissions for portraits of homes and businesses.
What's Your Muse?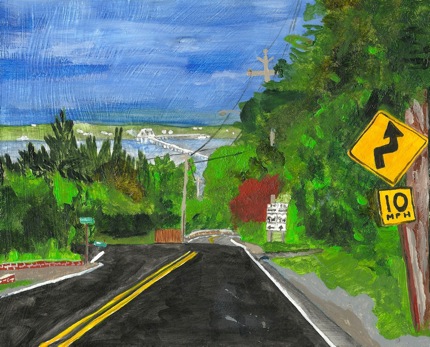 My great grandfather was a sculptor and furniture maker in the American Renaissance Style. He was a teacher at The Leonardo da Vinci Art school on East 10th Street in NYC. I never met him, but his work left a mark on me.
I have had a fine art influences on one side of my family and junk collectors on the other side. I tend to combine both into my art.
These two things have played a major role in my outlook toward my art and art in general. My influences range from the early Renaissance painters to Man Ray and beyond
I studied Photography, Animation and Fine Art in college.
My teachers told me I already was a painter and convinced me to stay for the degree.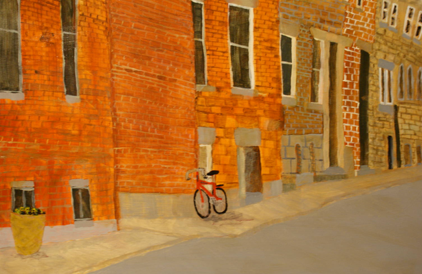 I have always been drawn to untrained artists.  At times, I have to wear blinders because I see art every where. I am not concerned with the prefect product. I have only the bacic sturture when I start and it pretty much takes care of itself.  A process, not an end, is what interests me.
What's Next?
I am a member of the Edward Hopper House Art Center, ROCA,the Guild of Beverly Artists, and the Nyack Art Collective where I will be showing my work on First Friday.
Tony Ziegler's work will be featured at two venues on the inaugural First Friday event on July 5 from 5 – 8p: Pizza Bistro at 64 South Broadway and Nyack Tobacco Company 140 Main Street.
Nearly 40 local businesses are participating in First Friday, a monthly cultural festival sponsored by the Nyack Art Collective.
To see more visit Tony Ziegler.

Local Arts Index is sponsored by Maria Luisa, 77 South Broadway and ML Gifts & Accessories, 75 South Broadway, Nyack, NY