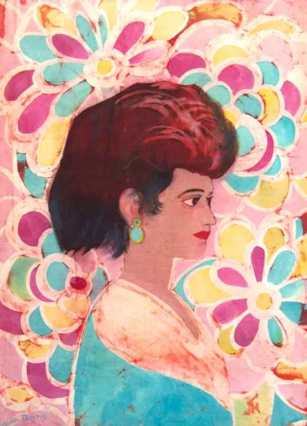 Starting on Saturday June 8 at 1p, paintings by beloved Nyack artist Astrith Deyrup will be on exhibit and available for sale with proceeds split between Rivertown Film and the Historical Society of the Nyacks.
The exhibition will be on display at the Historical Society's museum and headquarters, at the Depew House, behind the Nyack Public Library, at 50 Piermont Avenue. The exhibit will continue through August 31.
Deyrup passed away on August 26, 2010 at Nyack Hospital at the age of 87. The designer, author and artist painted every day of her life, in oil and in water, and she made enamels on copper, but she was particularly talented in creating batiks.
Deyrup designed fabrics for Fuller Fabrics, the Roger Bachmann Design Studio, the International Paper Company and Studio K.   Some of her batik hangings are in the permanent collection of the University of Western Illinois. Her three books on batik and tie dying are still used by students and artists.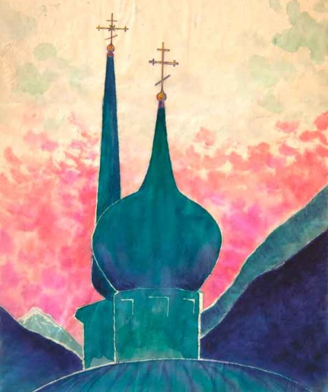 Her favorite subjects included the Hudson River, boats, trees, coral reefs, scenes from her travels, and flowers.
If you want to purchase your own piece of Nyack history by Astrith Deyrup, please visit the Historical Society of the Nyacks  on Saturdays from June 8 through Aug. 31, 1-4p. The opening reception is this Sat. from 1-4p in the lower level of the DePew House (behind Nyack Library.)
The exhibit will be open all three days of Nyack ARTWALK:
June 14 7-9p
June 15 12 – 5p & 6-9p
June 16, 12-5p
All sales will benefit the Historical Society and Rivertown Film.
Visit www.nyackhistory.org or www.rivertownfilm.org or call845-418-4430 for more information.