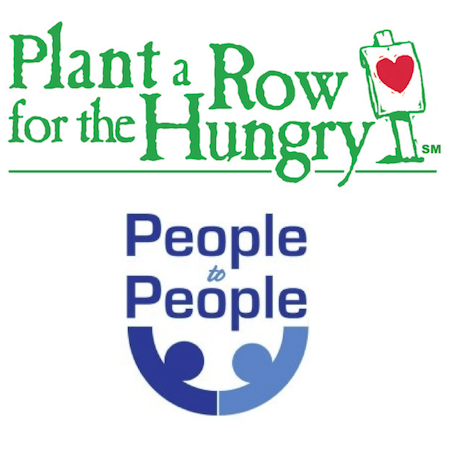 Diane Serratore knows that Gardening is Good. But the executive director of Rockland's largest food pantry says it can be even better when home gardeners, community gardens and local farms Garden For Good and share their harvest with their neighbors in need.
People to People, a non-profit that feeds nearly 4,000 people every month, has been asking local farmers and gardeners to donate some of their crops since 2009. "Plant a Row for the Hungry is a great way for home gardeners and local farms to help provide struggling families with more fresh fruits and vegetables," says Serratore. "We all have friends or family members that like to share their gardens' bounty with us. When it gets to the point where you can't possibly use another zucchini, People to People can get it to families that can."
How You Can Help
The People to People Food Pantry is open every weekday at 9:30a closing at 4p on Mon-Wed, 7p on Thursday and 12:30p on Friday.
Donations of fresh produce as well as non-perishable food items can be dropped off at People to People during those hours. Arrangements can be made for pickup of large donations by calling Guadalupe Fishman at 845-623-4900, ext. 208 or emailing guadalupe@peopletopeopleinc.org.
Last year local growers contributed 8,000 pounds of fresh produce to Plant a Row for the Hungry. In addition to dozens of home gardeners sharing their harvest, People To People received fresh food donations from the Rockland Farm Alliance, Cropsey Farm, Danny's Backyard Organics, R&G Produce and the Nyack Garden Club.
Plant a Row for the Hungry is a public service program of the Garden Writers Association. Garden writers encourage their readers or listeners to plant an extra row of produce each year and donate their surplus to organizations such as People to People that feed the hungry in their area. The initiative was originally organized in Rockland by Cornell Cooperative Extension and was adopted by People to People to continue to encourage home gardeners to Plant A Row For The Hungry.