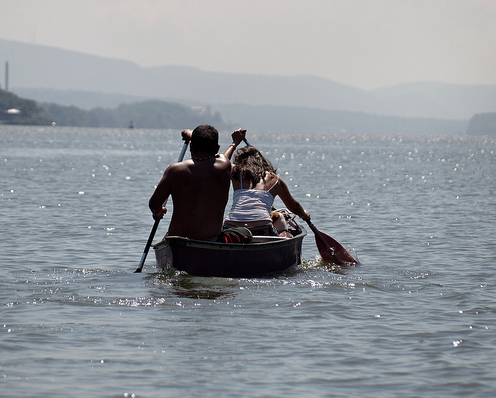 Onondaga Clan Mother Freida J. Jacques will speak at the Nyack Center on Friday, May 17 at 7p about the upcoming Two Row Wampum Renewal Campaign, a paddle down the Hudson River this summer that coincides with the 400th anniversary of the first treaty between Dutch settlers and the Haudenosaunne  (Iroquois) people.
Two Row Wampum Renewal Campaign is calling for a new agreement on living peacefully with good relations with Native Americans. The river procession will make several overnight stops along the way including Stony Point on Tues. August 5 and Piermont on Thursday, August 7.
Jacques will be joined on Friday evening by Jack Manno from SUNY Environmental Forestry and welcomed by Chief Dwaine Perry of the Ramapough Nation.
The event will also feature native flute and also silver flute playing music from the 1600s.
There is a suggested donation is $10. For more information contact Laurie Seeman at (845) 558-0877 or strawtownstudio@gmail.com or visit HonorTheTwoRow.org
This event is sponsored by Sparkill Creek Watershed Alliance, Stony Point Conference Center, Strawtown Studio, and The Ramapough Nation.