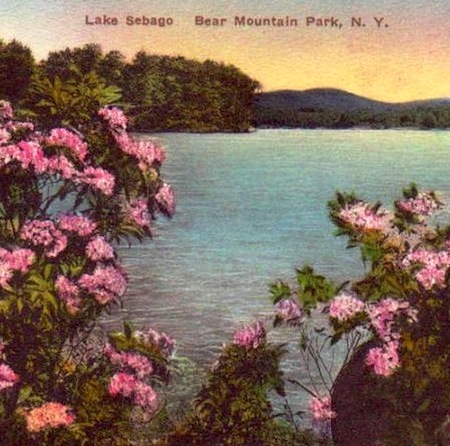 The Harriman Group Camping program began 100 years ago with the belief that parks should be for all people, particularly the urban poor who lacked fresh air and leisure. The Palisades Interstate Park Commission (PIPC) began a series of social relief programs at more than 100 camp facilities in Harriman State Park. Sponsored by social & philanthropic organizations, thousands of NY and NJ children came every summer to experience the magic of nature.
Come experience the best of times of summer camp through an interactive exhibit celebrating 100 years of summer camps at Harriman State Park. The exhibition runs from May 18-Sept 15 at the Historical Society of Rockland County. Exhibit hours are 12n-4p Wed-Sun with an opening reception on Sat May 18 from 1-3p.
Special events include
Sunday, June 9 – 3pm – Family Camp Song Sing-a-long
Thursday, July 18 – 7:15pm – Evening Lecture with Curator Sue Scher
Sunday, August 18 – 3pm – Family Nature Program
Sue Scher is the guest curator for this exhibit at the Historical Society of Rockland County, 20 Zukor Rd, New City, NY. Admission is free but donations are appreciated. For more information, visit RocklandHistory.org   or call  845-634-9629
Postcard Illustration of Lake Sebago at Bear Mountain courtesy of the HSRC.