For over a century, our region has been the home of extraordinary artists from the major disciplines such as performance (Helen Hayes), visual arts (Edward Hopper), literature (Carson McCullers), and music (Kurt Weill). Local Arts Index highlights the work of artists who continue our community's rich creative legacy.
On Tuesday, April 30, Nyack resident John Gromada received his first Tony Award nomination for Best Sound Design for a Play for Michael Wilson's production of Horton Foote's The Trip to Bountiful.
How did you become an artist?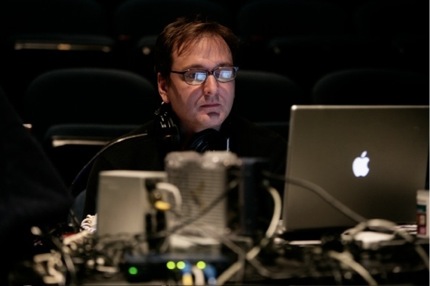 I come from a very musical family, and at an early age spent many hours at the piano improvising and composing pieces. At Duke I studied Public Policy, but discovered there that what I truly loved to do was theatre and music. I took an Intro to Theatre course, and my professor, Jeff Storer- a director, recognizing some potential in me, steered me into composition instruction in the music department, and introduced me to sound design. For four years I wrote and performed music for his productions and spent long nights in the sound booth experimenting with multi-track tape machines.
In 1986 when I was a senior about to graduate,  a pre-Broadway production of Long Day's Journey Into Night starring Jack Lemmon and Kevin Spacey was mounted at Duke. The director, Jonathan Miller, realized late in the process that he needed some music or sound for the transitions that he hadn't anticipated. A student friend working as his assistant led him to me.  Overnight, I produced some electronic music for the him that he liked, and used in the Durham and subsequent Broadway productions.  So at age 22, I had some music on Broadway, and have been working ever since building a career from that first break.
What kind of art do you make?

Mine is a very specialized art- I primarily work in theatre. I am hired to oversee all the aural aspects of a production, deciding how best to support the story of a play with music and sound. Most often I find the best way to do that is with original music that I write, produce and often perform myself. It often involves writing framing music- for the beginnings, ends and transitions of a play, and underscoring. But I also write songs for plays- I've written many scores for Shakespeare plays- at the Delacorte in Central Park and in regional theatres – that require me to set text to music- something I really enjoy doing.
The Trip to Bountiful Gets 4 Tony Award Nominations
In addition to Gromada's nomination for Best Sound Design for a Play for Horton Foote's The Trip to Bountiful, the Michael Wilson production was honored with three additional nomintaions; Cicely Tyson for Best Performance by an Actress in a Leading Role in a Play, Condola Rashad for Best Performance by an Actress in a Featured Role in a Play and Best Revival of a Play. The Tony Awards will be announced on June 9, 2013.
In the last several years I've been hired a lot to score new plays, something that can be very challenging because finding the right tone and appropriate energy for these plays is tricky. My mission is to set up and propel these stories without overwhelming them.
I've done some work in film and television, and would like to do more film work but haven't had the time yet to throw myself into that world because the theatre business has kept me so busy.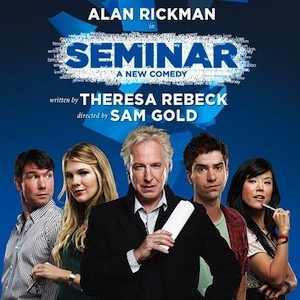 What is your muse? 
Ultimately the muse is the text.  But within each project, I always look for one guiding concept to unify the score.  For the recent Broadway play Seminar,  the director wanted some sort of edgy, percussive music. One day while hanging out with my friend Greg Talenfeld at OK Records studio on New Street, he demonstrated the funky rhythm section of one  of his 1960's era Hammond organs. I found I could get some interesting polyrhythms going by jamming the 'Bossa Nova', 'Samba' and 'Waltz' buttons all together at the same time. We spent about an hour recording wacky rhythms, and Greg super-compressed them, turning them into some strange hip-hop like beats. I edited them and added more instruments, harmonies, and city sounds. This became the base of the score.
Often I am inspired by the visual elements of a production.  For a recent production of the Elephant Man the set was constructed completely from steel.  I thought it might be interesting if all the music and sound were similarly made from metal, so I gathered some metal crescents I had found at a scrap metal yard and wrote some microtonal music for Nyack percussionist and composer Bill Ruyle to play. I also dug around with Bill in his basement to find some gongs and cymbals to bow- a very evocative sound that became the basis of that score.
What's Next?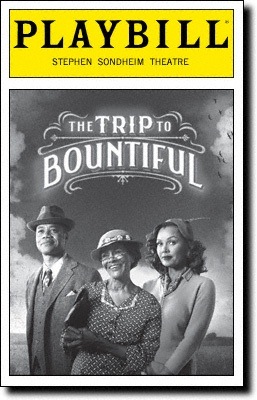 I'm working on an adaptation of CS Lewis' The Great Divorce and another Horton Foote project, The Old Friends, and a new play at Lincoln Center, Domesticated, by Bruce Norris, the author of the Pulitzer Prize and Tony Award winning Clybourne Park. For several years I've been working writing a music-theatre piece based on Michael Pollan's The Botany of Desire. People can hear my work currently in The Trip to Bountiful, My Name is Asher Lev, and Old Hats, a collaboration with my Nyack neighbor, the brilliant actor and clown, Bill Irwin.
As a theatre artist, my art is always collaborative. And I consider myself very lucky to have made a life and career making art with my friends.
For more information visit johngromada.com
Video from the Alley Theatre production of The Elephant Man with bowed gong underscore.
Hear and see also:
Local Arts Index is sponsored by Maria Luisa, 77 South Broadway and ML Gifts & Accessories, 75 South Broadway, Nyack, NY