For over a century, our region has been the home of extraordinary artists from the major disciplines such as performance (Helen Hayes), visual arts (Edward Hopper), literature (Carson McCullers), and music (Kurt Weill). Local Arts Index highlights the work of artists who continue our community's rich creative legacy.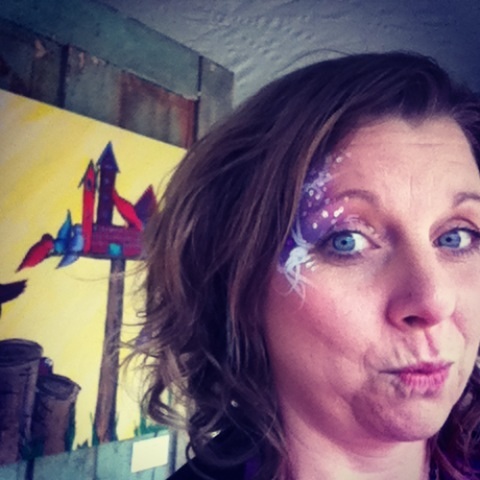 Shawna Handke is native Midwesterner, born in Kansas. She was educated in her hometown, Beloit, KS and attended college in Hays, KS.  After four years of studying Graphic Design, she took a year off to discover her dreams and passions.  She worked as a para-educator in a classroom with handicapped individuals who taught her more about herself than she had learned during the first two decades of her life.
After a year, she moved to Omaha, NE to attend Grace University, where she worked part-time as a barista and showed her work in local coffee shops and storefronts.  During this time, she was encouraged both by a favorite professor and her soon-to-be husband to finish what she had once started, which was pursuing her passion for art.  As a result, she finished her education with an A.A. from Grace University and a B.A. from the University of Nebraska at Omaha.  After marrying a research scientist, she moved to Boston where her husband completed his postdoctoral studies.
She has taught art to children with several not-for-profit organizations in Omaha and Boston; now, she teaches her own children, Oliver and Elias. While residing in Boston, she began selling her artwork, illustrations, and handmade goods through Etsy and continues to do so today.  For the last four years, she has called Nyack home and has fallen in love with the village. Her passion for illustrative work lies with small businesses, her own and others. She is currently working on her first children's book with a local author
What kind of art do you make?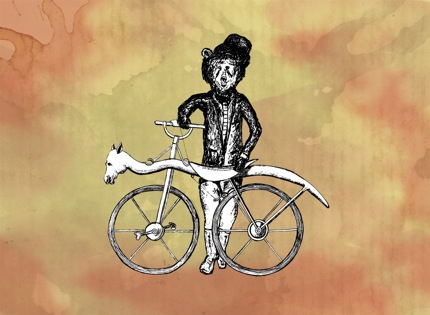 Most of all, I love using pen and ink.  The permanence is what really attracts me to this medium.  If I make a mistake, I just keep going and make it work. This medium usually lends itself to my illustrative work and numerous drawings.  This year, I set a goal for myself to create one sketch every day for a year.  This may not seem like a big challenge to most, but with two active, growing boys, it's difficult to fit this into an average day.  So far, I haven't missed a beat.  When I'm not drawing, I'm painting.  I paint on handmade wooden panels, canvas paper, and even shoes (mostly, Toms Shoes).  The other art that I create involves printmaking.  I love the process that's involved with screen-printing, and after I taught myself about five years ago, I recently decided to work more with this medium.
What is your muse?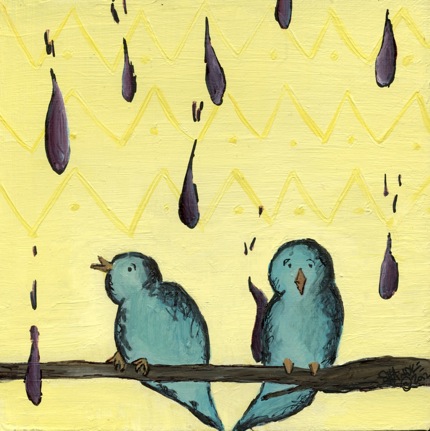 I love family, music, humor, this village, and the nature that my God created. So these are the things that most inspire me to create and connect with others.  Many times, I will be walking through the village with my children and stop to take a snapshot of something that may inspire my next work of art.  It's interesting that one of my recent characters, called Owlie, was inspired by my three year old, nicknamed Ollie, who had become obsessed with owls.  Also, look for bunnies soon, because my one year old was born during the Easter season.
What's Next?
I've been screen-printing much more frequently, because I simply love the process.  Each month, I look back at my daily sketches, and I decide to create at least one finished artwork based on the sketches from the prior month.  So look for new prints, note cards, iPhone cases, paintings, and screen-printed goods frequently this year.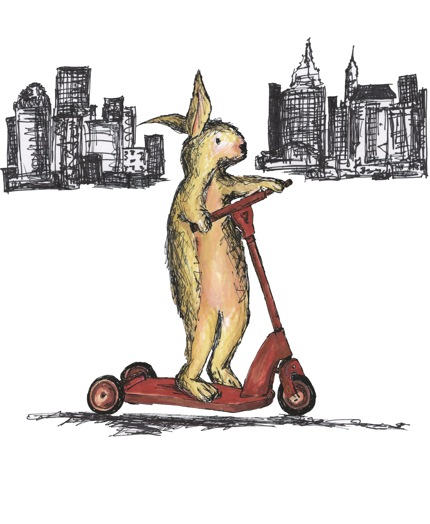 My bigger goals are to complete and self-publish one children's book with local author, Christian Hege.  And I also hope to teach myself more about two-dimensional animation.   I am currently trying to set myself up with opportunities to pursue more illustration work within the publishing world once my children are in school.
I currently have artwork on display at The Sweet Spot Candy Shoppe and Gypsy Donut.  Recently, I had an art show at ML Gifts & Accessories and most often have something for sale in her boutique.  This includes my handmade note cards, a few artworks, and screen-printed totes.  On Sunday April 14 I will be at Nyack's SpringFest Street Fair,  selling select handmade goods and customizing hand-pulled screen-printed bags in front of Maria Luisa's boutique at 75 South Broadway.  A portion of our profit will be benefiting the Nyack Center.  I also look forward to working more with the new projects that are being pursued by the Nyack Art Collective.
Learn more about Shawna's work at shawnanandke.com or shop her digital store at etsy.
Local Arts Index in sponsored by Maria Luisa, 77 South Broadway and ML Gifts & Accessories 75 South Broadway, Nyack, NY