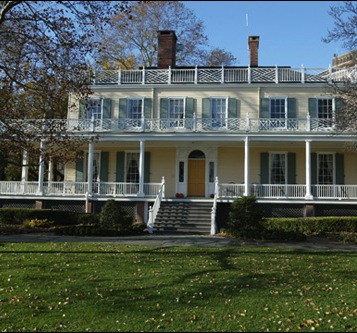 by Ryan Karben
It's never surprising when city folk dis the suburbs. Ed Koch called suburban life "sterile." The Times' recently reported on "scruffy bohemians" from Brooklyn "colonizing" Nyack– in the Fashion section. My wife's cousin declined to stay another night once because it was too quiet and he couldn't sleep. The great urban fear? The city becomes suburbanized.
But voters in the burbs have strong opinions about city life too. According to the Rudin Center, 25% of all workers in Manhattan live in the suburbs. 40% of the NYPD lives outside the city. And while non-Gothamites can't vote on who will take over Mike Bloomberg's bullpen in City Hall, they do care.
When New York City gets a new Mayor, we do too.
As a political kid in the 80s, I thought Koch already ruled every inch of New York (Democrats voting in the 1982 gubernatorial primary thought otherwise; he lost). The regional dominance of Manhattan-based media leads many suburban voters to know far more about the city's mayor than they know about their own mayors and county executives.
And the truth is that the city's Mayor has a dramatic impact on suburban life. From funding for the Long Island Railroad to development in the Westchester watershed, New York City's government reaches into the subdivisions of Suffolk and Sleepy Hollow. In the upstate vs. downstate political tug of war, suburbanites cheer for the Mayor. When the heavily Democratic city is at odds with the suburbs—and their trove of swing votes in statewide elections–it gets downright ugly. Remember congestion pricing?
Already, the suburbs are emerging as a whipping boy in the 2013 Democratic mayoral primary. John Liu, the city comptroller, is proposing tolls on the East River bridges—for non-city residents only. Chris Quinn, the front runner for the Democratic nomination who serves as Speaker of the City Council, is pressing for the return of the commuter tax— a bête noire for suburbanites. Only Quinn and Liu among the Democrats back a city residency requirement for city police officers.
Don't tell the Speaker's summer neighbors on the Jersey Shore.
Bill Thompson, who also backs a commuter tax restoration, won the endorsement of the heavily suburban members of the city's firefighter's union in his tight battle with Bloomberg four years ago. Bill DeBlasio, the current public advocate, got flak from transportation advocates when he voted against congestion pricing as a New York City councilmember. But his first council campaign leaned heavily on adequate funding for the city's public schools, which DeBlasio said were being shortchanged in state aid, to the benefit of the suburbs.
Among the Republicans, grocery magnate John Catsimatidis has suburban business ties; his Gristedes supermarket has a store (with a pharmacy!) in Westchester's Scarsdale. Before Rob Astorino's tax revolt, Westchester's Democratic County Executive was Catsimatidis' pal, Andy Spano.
Joe Lhota, as head of the Metropolitan Transportation Authority, had to balance the needs of the city's subway riders with suburban commuting options. State legislators grapple with similar tradeoffs between the city's mass transit needs and suburban road and bridge funds.
The MTA, (with appointees of the city's Mayor, the governor and county executives from Nassau, Suffolk, Westchester, Rockland, Orange, Dutchess and Putnam) is generally the most prominent arena for urban/suburban jousting. But there are often environmental tensions too. The city's Department of Environmental Protection provides water to one million residents in Westchester, Putnam, Orange and Ulster Counties. Officials in Westchester's Yonkers, have blasted New York City for raising their water rates 170% over ten years.
City leaders (in a familiar lament for suburban homeowners) blame Westchester's high property taxes.
Bloomberg worked with Long Island's county executives, Republican Ed Mangano of Nassau and Democrat Steve Bellone of Suffolk, on public pension reform.
And, like his predecessor Rudy Giuliani, Bloomberg forays comfortably into suburban politics. At a breakfast meeting of the Long Island Association, the Mayor made sure to compliment the familiar scenery, telling the business group "usually if I'm on Long Island at 8:30 in the morning, I'm already three holes in and five over par."
The current Mayor cut an ad for GOP Westchester state Senate candidate Bob Cohen last year. He also provided significant financial support to Rockland Senator David Carlucci, an independent Democrat. His generous support of the Republicans in the state Senate has helped guarantee the outsize political influence of Nassau County. And, remember that Bloomberg for Governor moment?
None of Bloomberg's successors, save Catsimatidis, have the financial largess to become a major donor to suburban politicians. And the value of an endorsement by Mayor DeBlasio or Mayor Quinn or Mayor Lhota beyond the city's borders would of course depend on the politics of the moment (an endorsement by Mayor Albanese? Priceless!).
Because there is no African-American in statewide office, Bill Thompson would carry that community's clout in the suburbs and elsewhere. Asian voters are a growing suburban voting bloc; a Liu victory would animate them regardless of address.
But merely having a Democrat in charge of City Hall for the first time in 20 years, which remains the likely outcome, will be the most pronounced shift of all. New York City is the Bigfoot of municipal governance in downstate New York. Its Mayor has a bully pulpit that often exceeds the Governor's. Everyone talks about what Gotham's leader says–whether they live in Hunts Point or the Hamptons.
A new Democratic mayor who commits to significant policing reform, less hostility to unionized teachers or more liberal social policy will inevitably impact simultaneous debates in the suburban communities on the other ends of the city's bridges and tunnels. It rarely works the other way around. No city resident wants to see their mayor play second fiddle to Westchester's County Executive.
But if Chris Quinn or her colleagues ever want to head from Gracie Mansion to Albany's Eagle Street, they will learn, as Bloomberg did, from Ed Koch's error: Say nice things about the suburbs, even if it's just about the golf.
Ryan Karben is an attorney and public affairs strategist who served as a Rockland County Legislator and State Assemblyman from 1998 through 2006. Ryan blogs on politics and policy at karbencopy.blogspot.com.