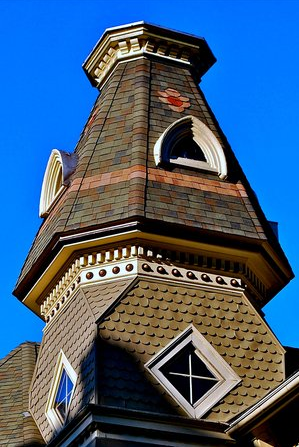 Towers of Nyack, a photographic exhibit showcasing many of Nyack's most dramatic architectural features, opens at the Museum of the Historical Society of the Nyacks on Saturday, April 6 from 1-4p.  The photo essay is by Bob Goldberg, the long time leader of Nyack Walking Tours and the John Scott Armchair Walking Tours.
Golberg uses his camera to chronicle the towers that crown many Victorian homes and buildings in Nyack. "They are readily seen, but seldom appreciated.," says Goldberg. "Many of them are on buildings that have been maintained in excellent condition, while others cry out for care. We hope that this exhibit will foster a sense of pride in the many beautiful buildings that grace the streets of the Nyacks."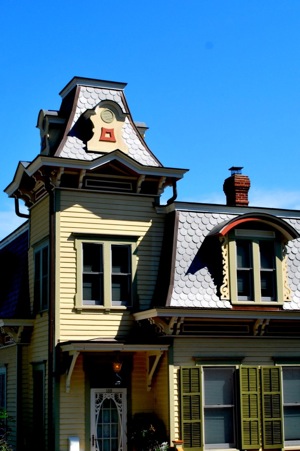 Towers of Nyack continues on Saturdays through May 11, and is open from 1- 4p.  The Musuem of  the Historical Society of the Nyacks' offer a collection of artifacts, pictures, and documents.   Publications and cards are available for purchase. The Museum is located in the historic DePew House, at 50 Piermont Avenue, just behind the Nyack Library. For more information, call 845.418.4430 or visit nyackhistory.org.