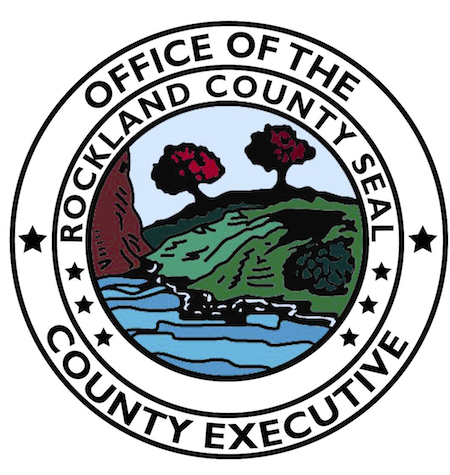 by Ilan Schoenberger, Rockland County Legislator
Three out of the four candidates running for Rockland County Executive favor shrinking the size of the county legislature. But two of the campaigns have been waging a war of words about whether that action can be implemented two years after the release of the 2010 Census.
Judge David Fried, a former legislator seeking the Democratic Party nomination for county executive, held a press conference proposing this initiative on March 4. Legislator Ed Day, the Republican in the race, seconded the idea on March 5 and promised to bring up proposal to the legislature as soon as the concept passed judicial review. Legislator Ilan Schoenberger, another Democrat vying for the top county job, said he favored the idea in the past and thinks it still has merit — except for the fact that it's illegal. Schoenberger says the only time a referendum can be held to reduce the size of the the legislature is before redistricting takes place. Fried's campaign manager disputed that claim. What follows is Schoenberger's response to Fried's defense of that plan.
This is in response to the recent post by Stephan Papas, campaign manager for David Fried, regarding the Fried campaign's proposal to reduce the size of the Rockland County Legislature prior to the 2020 Census.
The Rockland County Legislature, once having redistricted / restructured itself based upon the 2010 Census, cannot be restructured or redistricted again until after the 2020 Census is received.
Stephen Papas, Campaign Manager for Rockland County Executive Candidate David Fried, March 9 response to Ilan Schoenberger
The proposal that was announced on March 4 has brought up some dispute of whether or not a reduction in the size of the Legislature can be done before 2020. I wanted to share our research with you that we did prior to announcing the proposal as this will likely come up again this year.I've attached two documents: Rockland County Administrative Code and New York State Municipal Home Rule.Legislator Schoenberger stated that the size of the Legislature cannot be changed until the 2020 Census. In the Rockland County Administrative Code, the following text below is what Mr. Schoenberger is citing:  Read More 
In an earlier statement, Mr. Fried, both a lawyer and former judge, disagreed and represented to the public that were he elected county executive, he would seek to reduce the legislature to 11 members immediately. Since this proposal is Mr. Fried's first major substantive proposal regarding county government, he and his campaign manager, rather than admitting they made a mistake, have decided to draw a line in the sand and defend the indefensible.
Mr. Papas refers to a section of the Administrative Code (a local law) and said that this is "what Mr. Schoenberger is citing." That is not true. I never cited the administrative code and attributing it to me by Mr. Papas is completely in error.
My legal opinion that the county legislature could only be restructured (thereby reducing the legislature from 17 to 11 members) once every ten years consistent with the current census is based upon New York State Law Municipal Home Rule Section 10 under subdivision (f) which provides:
(f.) Notwithstanding any inconsistent provisions of any general or special law, or any local law, ordinance, resolution or city or county charter heretofore or hereafter adopted, NO LOCAL GOVERNMENT MAY RESTRUCTURE ITS LOCAL LEGISLATIVE BODY (PURSUANT TO PROVISION OF THIS CHAPTER OR ANY OTHER PROVISION OF LAW) MORE THAN ONCE IN EACH DECADE commencing with the year nineteen hundred seventy;…

In addition, this question has been decided by an Appellate Court In the Matter of Michael Rock et al., Individually and as Rensselaer County Legislators, et al., Respondents, v. William J. Murphy, as Rensselaer County Executive, at al., Appellants. 111 AD2d 593; 494 NYS2d 429. In that case Rensselaer County adopted a local law in 1981 based upon the 1980 federal census. Thereafter, in 1984, the Legislature of Rensselaer County passed a local law attempting to change the redistricting plan previously adopted by the legislature. The Appellate Division, 3rd Department affirmed the decision of the Supreme Court, applying that Section of the Municipal Home Rule citied above and stated "By its clear language, the statute permits only one restructuring in each 10 years."
Rockland County Legislator Ilan Schoenberger is a candidate for the democratic nomination for Rockland County Executive
See also: Rock Co Exec Candidates: More Politics About Fewer Politicians, 3/6/2013