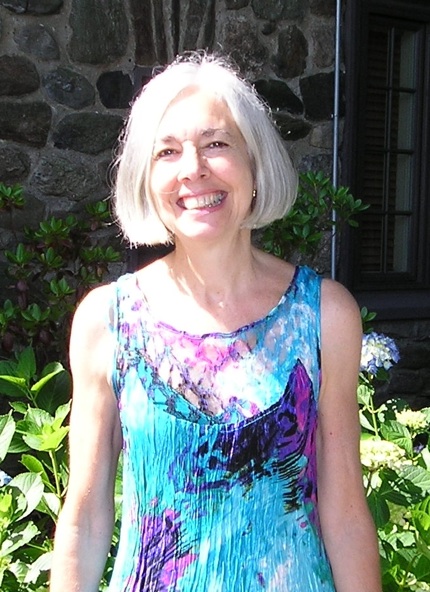 For over a century, our region has been the home of extraordinary artists from the major disciplines such as:performance (Helen Hayes), visual arts (Edward Hopper), literature (Carson McCullers), and music (Kurt Weill). Local Arts Index, a new weekly feature on NyackNewsAndViews, highlights the work of an artist who continues our community's rich creative legacy.
Janice Baragwanath's paintings have been featured in Watercolor Magazine  (Winter 2000 and Winter 2001) and included in national exhibitions at the Salmagundi Club, National Arts Club, New Britain Museum of Art, Discovery Museum, University of Hartford, Fairfield University, Attleboro Museum and the Saco Museum.
She has won numerous awards from the Connecticut Watercolor Society, American Artists Professional League, Hudson Valley Art Association, North East Watercolor Society, Connecticut Classic Arts, Society of Creative Arts of Newtown, Connecticut Society of Portrait Artists, and the Kent Art Association.
What kind of art do you make?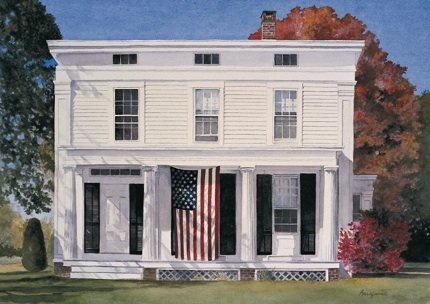 I am primarily a painter, working in transparent watercolor. I have also used oil, pastel, graphite, colored pencil and gouache (opaque watercolor). My style is realistic. I paint what I see, what I like, what is dear to me.
The process is slow, with lots of detail, and I often work from photographs. I like to paint what's given, not inventing anything.  The subjects vary from architecture to portraits and all kinds of plants, particularly edible one. Currently, I am working on a cookbook of healthy recipes which will feature some of my fruit and vegetable paintings.
What is your muse?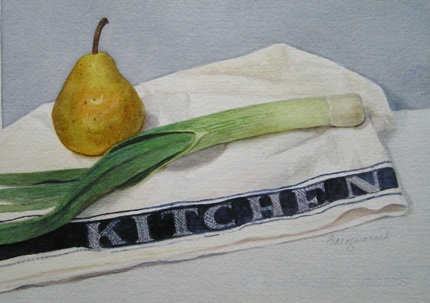 I walk a lot and am inspired by the wonderful variety of architecture in Nyack, a very pedestrian friendly village.  Recently, I moved here from Connecticut and am thrilled to be living close to the childhood home of Edward Hopper, one of my favorite artists. I also like Winslow Homer and contemporary artists, Peter Poskas and John Stuart Ingle.  Through my travels, I have found a wealth of material in Nantucket and Rockport, Massachusetts, as well as in the Cayman Islands.
There's something very special about being near the water. The light is different.   Color, texture and shadows are what I like to describe.
I love painting portraits, especially friends and family, many of which have won awards in national shows. I delight in capturing a likeness and have done many commissioned portraits, including two Connecticut Superior Court Justices, which hang in the Bridgeport and Stamford courthouses.
What's Next?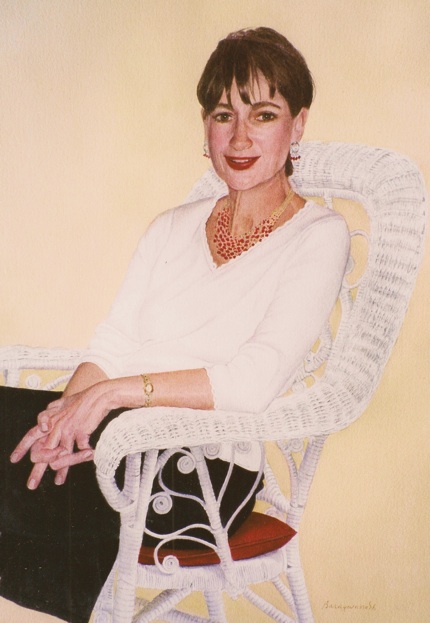 There is currently a display of my food paintings, FRESH PRODUCE in the Karen Zucker Exhibit Case on the third floor of Nyack Library until the end of March. Most of the fruits and vegetables are local and organic and all are painted directly from life.
I will be exhibiting at the Valley Cottage Library in August and I will display portraits in Nyack Library's South Staircase Gallery in October.  I"ll be teaching a one night class in portraiture in connection with the exhibit.
Local Arts Index in sponsored by Maria Luisa, 77 South Broadway and ML Gifts & Accessories 75 South Broadway, Nyack, NY