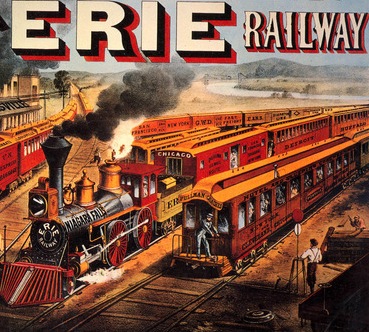 In 1831 the Erie Railroad received its charter from the State of New York to construct a rail line across the southern tier of the state to connect New York City and the Hudson River to the Great Lakes. A decade later, an Erie locomotive rolled down the tracks from the Piermont pier all the way to Goshen, NY.
It took more than another decade for the Erie to reach its final destination at Dunkirk NY on Lake Erie. This 483 mile Erie Railroad, which began here in Rockland County, was the longest trunk line railroad in the world. It was hailed as a technological wonder.
Come to the Valley Cottage Library on March 7 at 2p to hear Bob Goldberg tell the fascinating story of the Erie Railroad, and how it overcame an endless series of engineering, political and financial problems along its right of way.
For more information email Joanne McNally (jmcnally@rcls.org), visit VCLib.org or call 845-268-7700.