by Bill Batson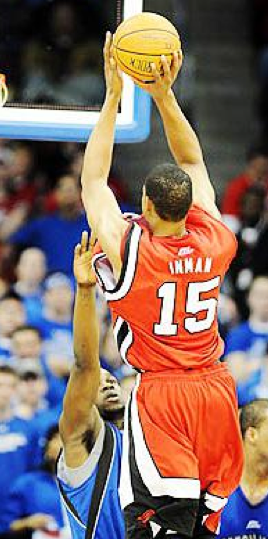 According to Gerald Inman Jr., the most important contest in an athlete's life begins after their last game is played.  The athlete and author of "When the Air Comes out of the Ball, " will be offering advice and other life lessons in a series of presentations around Nyack this weekend.
Inman, a professional international basketball player who grew up in Pomona, says preparation can lead to success on and off the court.  "For the most part, fans can't help but to appreciate the blood, sweat, and tears athletes shed during game competitions," Inman wrote.  But Inman wants everyone to value the dedication that enables elite athletes to perform at high levels in every aspect of life.
The first-time author has been on a speaking tour for the last several months promoting his new book.  Inman's message is not just for athletes.  "I encourage all students to use their talents as windows of opportunity." Inman said.
But for those students and their parents, who have their eyes set on a career in professional sports, Inman has some sobering statistics to share "Although championships can be fun to watch, one thing both athletes and fans should understand is that the game of sports doesn't last forever, " Inman says. "78% of all former NFL players, and 60% of all retired NBA players face bankruptcy or financial hardship within five years of their retirement."
Inman is lucky to have had a fiscal coach in the family.  His father, Gerald Inman Sr, is a financial planner who played professional football for the San Francisco 49ers.
From an early age, Gerald Jr. was taught that a winning game plan for life required that he excel in academics and athletics.  Inman graduated from Rutgers University with a B.A. in Communications.  As an international professional athlete, Inman has played in Europe, Asia and Central America.  After averaging 17 points and 9 rebounds in Uruguay, he expects to be invited back to Montevideo to play next season.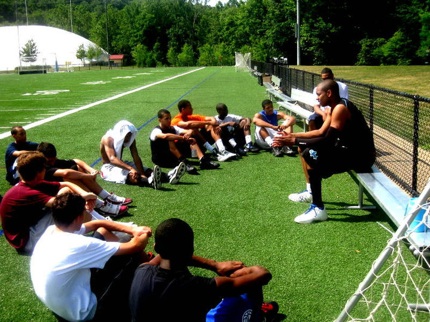 When not shooting hoops overseas, Inman has been coaching and mentoring at his former high school, St. Joseph Regional in Montvale, NJ.  If his International experience does not lead to an invitation to play in the NBA, Inman will enter graduate school to study sports management or education.  There is a compelling precedent for an international basketball player going into education.  The current Secretary of Education, Arne Duncan played basketball in Australia before returning to Chicago to direct a mentoring program for children at one of the city's worst-performing elementary schools.
Now that he can make moves as a basketball player and a published author, Inman wants to encourage others to cover all their bases.  "The most common problem that retired players face; is their failure to develop a plan that will promote prosperity after they have played their last game!"
If you want to learn more about Inman's life, or take notes on how to chart a course through the challenges of a successful career as an athlete, the author will be speaking and signing books on Saturday, March 16 at the Nyack Library from 2- 4 p.m.   (Students at Nyack High School will hear from Inman at an Assembly on Friday, March 15 at 11a)