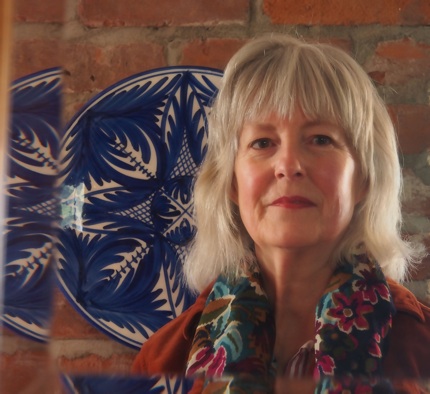 For over a century, our region has been the home of extraordinary artists from the major disciplines such as:performance (Helen Hayes), visual arts (Edward Hopper), literature (Carson McCullers), and music (Kurt Weill). Local Arts Index, a new weekly feature on NyackNewsAndViews, highlights the work of an artist who continues our community's rich creative legacy.
With a MFA degree in Photography (VSW/SUNY Buffalo), Laurie Peek has been a photo teacher, librarian, journalist, and fine arts photographer. She was also a staff photographer for New York City's Department of General Services and Mayor Edward Koch.
Peek's journalistic photography has appeared in the New York Times, Boston Globe, Brooklyn Paper, Progressive, Village Voice, City Limits, and 2003 Oscar-nominated film Tupac: Resurrection. Her fine art work has been shown in numerous Hudson Valley group and solo exhibits: Hopper House, Upstream Gallery, Garrison Art Center, Blue Hill Art & Cultural Center, RoCA, Garner Arts Center, ML Gifts, Streamstudio, Piermont Flywheel Gallery, Rockefeller State Park Preserve, and area libraries.
What kind of art do you make?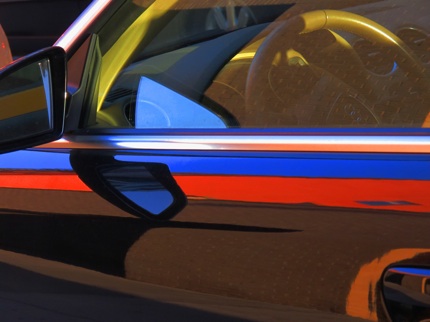 My photographs are often described as "painterly," because my work has a certain abstract aspect to it. I look for the extraordinary in the ordinary – the surprising things you see when you take a closer look at everyday objects and environments.
I'm attracted to unassuming subjects and fleeting moments – the glint of trash in a parking lot, colorful stripes on a car, watery reflections. I generally work the territory where the human and natural worlds intersect.
What is your muse?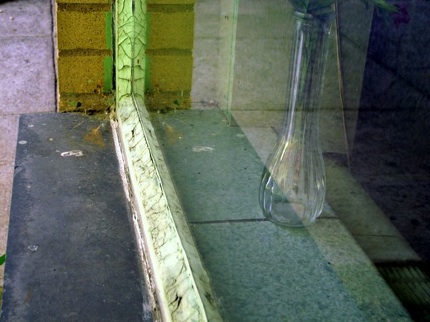 Typically, I am drawn to the built environment, the effluvia and detritus of human existence, as well as the play of light, pattern and color on surfaces, water, wood, pavement, trees, and sky. On my photo expeditions, I look for oddities, discards, hints, mysteries, and double takes. I like creating something "real" that isn't quite recognizable, or something recognizable that isn't quite real.  'Ugly" or unremarkable scenes can be beautiful.
My inspiration comes from other photographers, artists, literature, and the world at large, but my own work is often the impetus for a new direction. Creating order out of chaos and mining the mundane drives my work forward.
What's Next?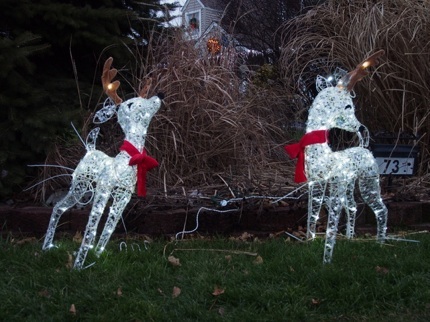 Currently, I have photos on display at the Rockefeller State Park Preserve Gallery, and I'm preparing a body of work on cars, not the car as an object itself, but as a reflective surface.
I am also documenting the" Trees of Tappan" as part of a planned self-guided tour in Orangetown.
You can learn more at Photos by Laurie Peek.
Local Arts Index in sponsored by Maria Luisa, 77 South Broadway and ML Gifts & Accessories 75 South Broadway, Nyack, NY