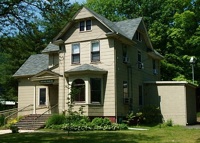 South Nyack Mayor Tish DuBow, who has lead the village since 2006, will not run for re-election. '€œSouth Nyack will continue to face some tough issues, like the Tappan Zee Bridge construction, and I think the village will benefit from a fresh perspective and renewed energy during these challenging times,'€ said DuBow.
Village Board Member Bonnie Christian will seek to replace DuBow as mayor after the Spring election, having received the endorsement of the current mayor. Christian, a lifelong South Nyack resident nominated by DuBow at the January 27 South Nyack Democratic caucus, has served on the village's zoning and planning boards. '€œI am honored to have the trust and support of so many in the village at this critical time,'€ said Christian. '€œIf elected, I will do everything in my power to assure that the best interests of the citizens of South Nyack are at the forefront of all decisions made in regard to the new bridge and other important issues.'€ Christian, now retired, was formerly Director of Customer Programs for The Journal News. If elected, she says she will appoint DuBow to the open trustee position she currently holds.
In addition to the mayor's race, three candidates will vie for two village board seats. Incumbent Trustee Thomas Neff, who has has served as a trustee for 12 years, will run again as a Republican against Democrats Catherine McCue and Clifford Weathers. Neff is a retired NYC Transit Police officer; McCue is president of the Salisbury Cooperative Apartments; Weathers is Deputy Automotive Editor for Consumer Reports.
"I am concerned that South Nyack residents have challenging times ahead," said Weathers, a member of the South Nyack Zoning Board of Appeals. "The building of a new bridge will definitely create much distress. But I'm not only hoping to help the village meet that test, I want to help it move forward in other ways, and to create a more accountable, efficient, and transparent government for its taxpayers."